Hallo Ihr Lieben!
Die aktuell omnipräsenten und frisch verfilmten Graunuancen werden mich nicht dazu bringen verzückt zu quieken ;-) 
Ich kann dem Hype um diese Bücher und Filme ja offen gestanden so gut wie nichts abgewinnen - dafür aber umso mehr dem dritten Kandidaten aus dem OPI Miniset der Washington DC Kollektion, aus dem ich Euch schon die beiden anderen Farben Kerry Blossom und Inside the ISABELLEtway vorgestellt habe. 
"Liv" in the Gray* ist ein sattes Kohlengrau, das im Fläschchen um einiges heller wirkt als auf den Nägeln...
Gerade solch dunkle Grautöne mag ich sehr gern - vor allem im Winter. Und er macht sich doch farblich wirklich ganz hervorragend zu einem meiner liebsten Kuschelpullis, oder? :-)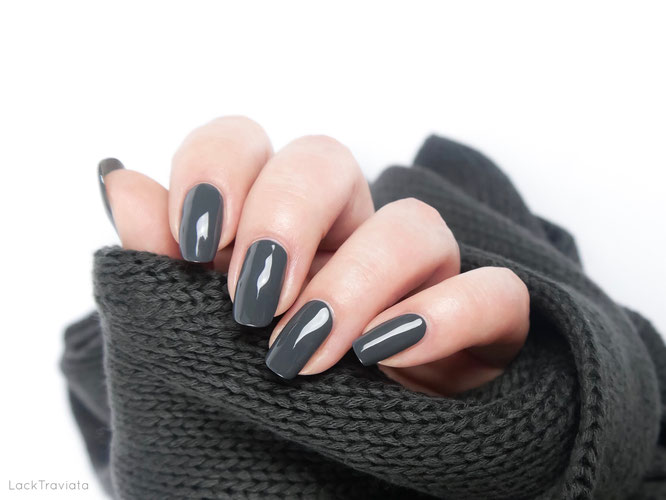 Wie auch die beiden anderen Farben aus dem Miniset ist er ein Cremelack. Auch er hat eine sehr gute Pigmentierung und ist im Auftrag angenehm entspannt.
Für eine gleichmäßig deckende Oberfläche habe ich zwei dünne Schichten lackiert, die ich mit einer Lage Insta-Dri versiegelt habe. Aber auch ohne die Versiegelung hatte "Liv" in the Gray eine verhältnismäßig kurze Trockenzeit und einen bemerkenswerten eigenen Glanz.
Auch die Haltbarkeit war so lange ich ihn trug einwandfrei. In den zwei Tagen hatte ich keine abgeplatzte Stellen und nur minimalste Tipwear, die aber auch nur deshalb auffiel, weil ich die Nagelkante immer mit Farblack ummantele. 
Wenn ich mich nun entscheiden müsste, welcher der drei Töne mein Favorit ist, würde "Liv" in the Gray Kerry Blossom um Haaresbreite vom ersten Platz schubsen - und welche der drei Farben gefällt Euch am besten?
Ich wünsche Euch ein schönes Wochenende und schicke viele liebe Grüße!
Bis bald, Eure Meike
* PR-Sample, dieser Nagellack wurde mir kosten- und bedingungslos zur Verfügung gestellt. Herzlichen Dank, liebes Team von OPI Deutschland! :-)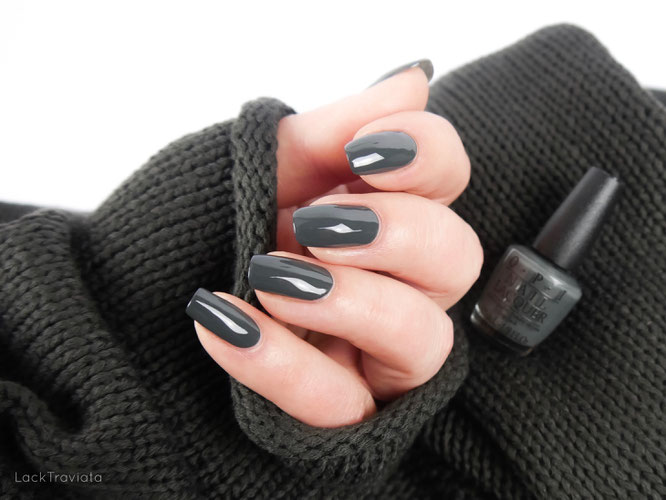 Hier geht es zu den Blogposts der zwölf regulären Farben aus der Washington DC Kollektion, die ich im vergangenen Jahr vorgestellt habe: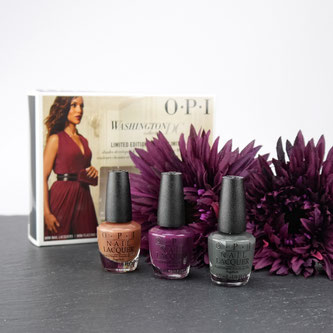 Die limitierten Farben sind neben diesem Lack: