[Werbung  | Markennennung] 
Hallo Ihr Lieben!
Einen habe ich noch! ;-)
Last but not least zeige ich Euch heute den zwölften Lack der regulären Farben aus der Washington D.C.-Kollektion von OPI.
Mit Pale to the Chief wird die Palette mit einem klassischen Nudeton abgerundet, der einen wunderschönen zarten Perlschimmer in sich trägt und dem Lack eine edel scheinende Aura schenkt. In keiner Lacksammlung darf ein neutraler, sanfter Ton fehlen, finde ich - und Pale to the Chief ist ein besonders schöner Nude-Nagellack...
Anhand der Tragebilder, die ich bislang von ihm gesehen habe, kann ich sicher sagen, dass er zu vielen unterschiedlichen Hauttönen ganz hervorragend passt - mitunter können solche Nuancen ja schwierig sein.
Auch er wartet mit einer sehr schönen cremigen Konsistenz auf und ist was den Auftrag, seine Deckkraft und die Dauer bis er durchgetrocknet ist ein Traum. Die erste Schicht war noch etwas unregelmäßig, mit der zweiten dann wurde das Finish ebenmäßig deckend.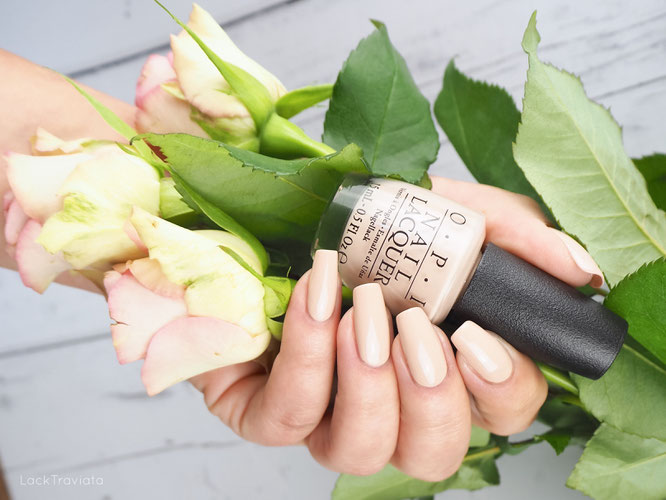 Zusätzlich habe ich noch eine Schicht Topcoat aufgetragen, sie hat den enthalten feinen Perlschimmer (den ich Euch gleich noch in einer Makroaufnahme zeige) noch ein wenig verstärkt. Der Schimmer unterstreicht seinen edlen neutralen Look sehr schön.
Und bei ihm kann ich nun auch endlich etwas zur Haltbarkeit sagen - bei den meisten anderen Tönen kam ich nicht dazu, sie länger als einen Tag zu tragen, weil ich sie Euch ja schnellstmöglich alle vorstellen wollte ;-) Ich habe ihn nun den dritten Tag auf den Nägeln und er ist noch absolut einwandfrei - eben OPI! :-) 
Diese Kollektion hat mich absolut begeistert und meine Erwartungen noch übertroffen - welcher ist Euer Favorit? Oder gibt es gleich mehrere Lacke, die Ihr Euch genauer ansehen wollt?
Mir hat es jedenfalls große Freude gemacht, Euch alle Farben zu zeigen! :-) Nun einen schönen Abend und bis bald!
Herzliche Grüße,
Eure Meike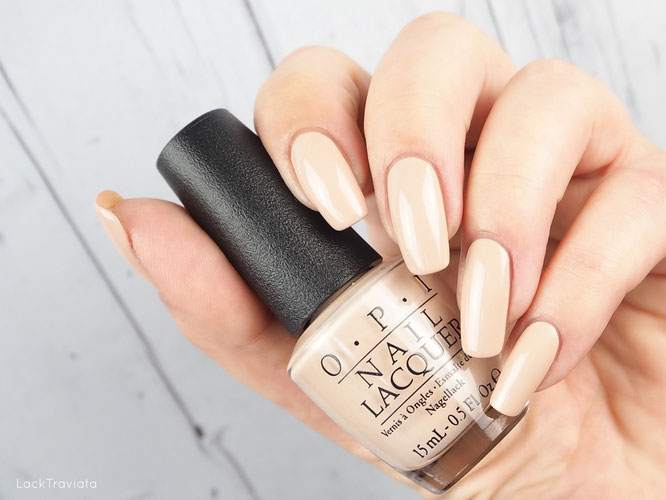 Hier geht es zu den Blogposts der anderen Farben aus der Washington D.C.-Collection: