[Werbung  | Markennennung] 
Hallo Ihr Lieben!
Um die Serie fortzusetzen gibt es heute gleich die nächste Farbe aus meinem kürzlich eingetrudelten Nailmail-Päckchen, das die zwölf regulären Farben der Washington D.C.-Herbstkollektion enthielt.
Stay Off the Lawn!! ist der achte Lack im Bunde, den ich Euch heute gern zeigen möchte. 
Das kühle dunkle Grün hat mein Herz sofort erobert, als ich die ersten Bilder von ihm sah. Und innerlich musste ich über den Namen dieses Lackes grinsen - Verbotsschilder solcher Art werden doch meist sowieso nicht beachtet ;-)
Ganz im Gegensatz zu diesem tollen Farbton, denn er ist ein echter Hingucker! Grüntöne trage ich normalerweise nicht zu seriösen Anlässen, aber mit dem hier würde ich mich jederzeit überall blicken lassen, ich finde ihn unglaublich elegant :-)
Eigentlich könnte ich es mir leicht machen und diese Passage mit copy & paste aus einem der vorausgegangenen Beiträge (siehe weiter unten) kopieren ;-) Denn auch Stay Off the Lawn!! ist ein extrem toller Cremelack mit den allerbesten Eigenschaften: er lässt sich spielend leicht auftragen, ist sehr gut pigmentiert, deckt perfekt mit zwei Schichten und trocknet zügig. Auch er bekam eine Schicht Topcoat für noch mehr Glanz spendiert.
Und auch hinsichtlich des Clean-Ups und späteren Abnehmens gab es keine bösen Überraschungen - er ist ein durch und durch gelungener Lack, der absolut keine Wünsche offen lässt. Qualitativ ist auch er Perfektion :-)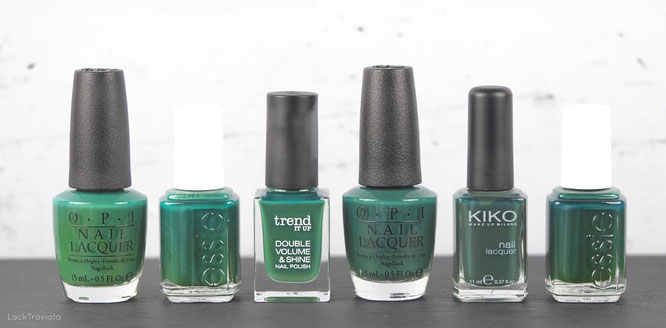 Und ich habe - wie ich beim Blick in meine Lacksammlung feststellen durfte - keinen Doppelgänger finden können, aber seht selbst, er ist durch seinen leichten Blaustich einzigartig:
Zunächst hatte ich vermutet, dass er ein Dupe zu going incognito von essie sein könnte, aber dieser ist grüner, ebenso wie der Lack ohne Namen mit der Nummer 210 von trend it up.
Der KIKO-Lack und auch off tropic sind eindeutig dunkler.
Von allen hier gezeigten Farben habe ich Stay Off the Lawn!! am liebsten :-)
Ich bin gespannt, wie er Euch gefällt! Tragt Ihr gern grün auf den Nägeln? 
Für jetzt erst einmal einen schönen Donnerstag und viele liebe Grüße!
Bis bald, Eure Meike
P.S. Ein Stückchen weiter unten gibt es noch einmal den Blick auf die gesamte Kollektion und die bisherigen Posts zu den Lacken ;-)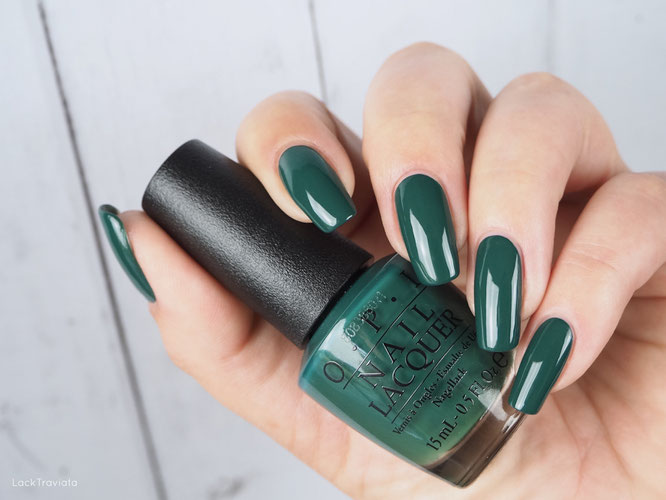 Hier geht es zu den Blogposts der anderen Farben aus der Washington D.C.-Collection: