[Werbung | Markennennung] 
Hallo Ihr Lieben!
Offiziell ist zwar noch Sommer, aber ich muss schon wieder feststellen, dass ich mich auch in diesem Jahr wieder in diesem halbgaren Zustand befinde, in dem ich zwischen knalligen Sommerfarben und schimmernden dunklen Schönheiten schwanke. Und psssst: an Glitzer habe ich doch tatsächlich auch schon wieder gedacht! ;-)
Und weil ich kürzlich in der entsprechenden Stimmung war und natürlich rein zufällig einen thematisch passenden Lack zur Hand hatte, durfte das BEAST aus dem Fläschchen. Dabei hatte es ganz artig immerhin schon seit März diesen Jahres...
... auf seine große Stunde gewartet. Angefixt mit diesem tiefgründig schimmernden Olivgrün hat mich die liebe Melanie aka getupft - ihre wie immer sensationell schönen Fotos brachten mich dazu, mir diesen Lack umgehend auch zu bestellen und ich bin noch heute sehr glücklich über diesen Impulsivkauf!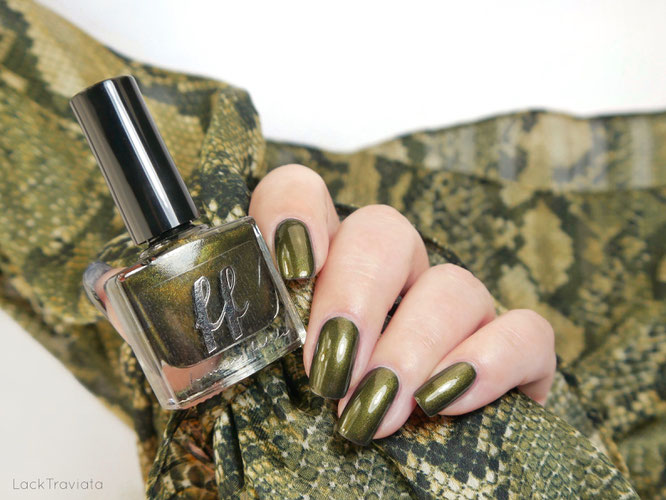 Bestimmt versteht Ihr mich! Grün polarisiert, das ist klar. Aber ich finde, dass es einem dieses herbstliche golden schimmernde Olivgrün leicht macht, eine Farbe wie diese auf den Nägeln in Erwägung zu ziehen (traut Euch!!!). 
Ein weiterer Grund, warum dieser Nagellack in meine Sammlung einziehen musste war ganz klar auch sein Name. Ich gebe es zu: ich kaufe Lacke wegen manchmal auch wegen ihres Namens, Weine wegen hübscher Etiketten und so manches deutlich weniger nutzlose Zeug, einfach weil es hübsch anzusehen ist oder mir Freude macht. Ihr auch? Das Biest aus The Beauty and the Beast jedenfalls hat schon vor vielen Jahren mein Herz gewonnen, da war es nur konsequent, auch den dazugehörigen Lack zu besitzen :-) Und der passt so gut, sehr nur!
BEAST ist ein Crelly-Lack und hat zwei unkomplizierte Schichten gebraucht, bis seine Oberfläche satt deckend war. Er ist mein erster Lack  von femme fatale und hat mich nicht nur was seine geniale Farbe betrifft vollkommen überzeugt. Die Deckkraft ist toll und er braucht nicht lang zum Trocknen. Das brillante Endergebnis mit dem geheimnisvollen Schimmer gefällt mir jedenfalls extrem gut! Und auch die Haltbarkeit war erste Klasse!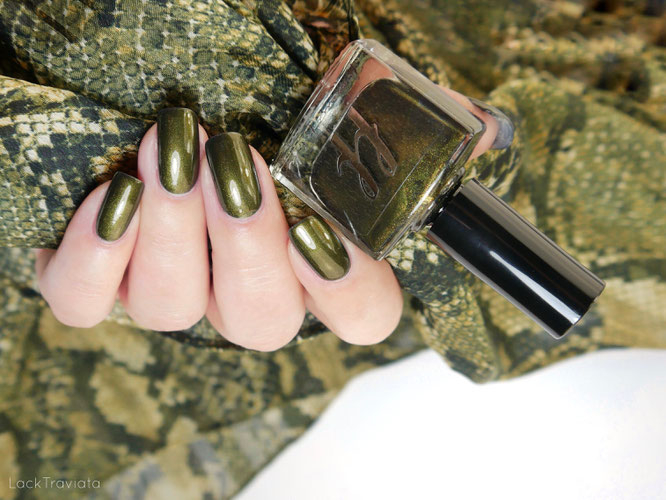 Habt Ihr die Lacke dieser australischen Marke auch schon ausprobiert? Sie sind nur online erhältlich, Ihr findet die in geringer Stückzahl aufgelegten Limited Editions direkt bei femme fatale oder z.B. auch bei Nailland Hungary :-) 
Ich freue mich auf Euer Feedback und schicke liebe Grüße!
Bis bald, Eure Meike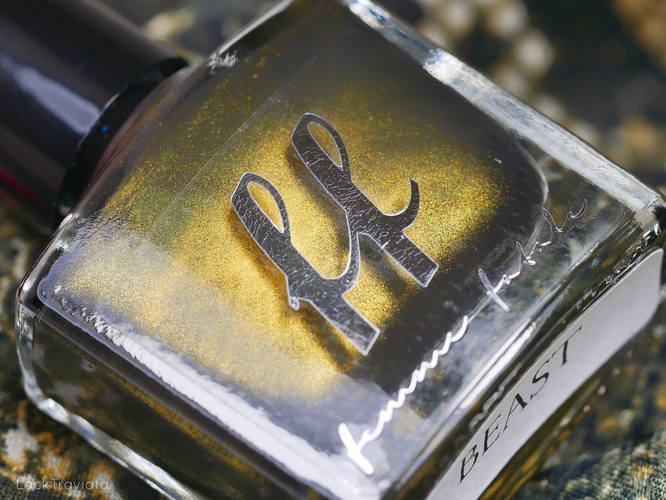 Über Eure Kommentare über die Website-eigene Kommentarfunktion weiter unten freue ich mich genau so sehr wie über DISQUS! Leider bietet die Homepage-Software von JIMDO (noch) nicht an, dass Ihr bei meinen Antworten auf Eure Beiträge benachrichtigt werdet. Hoffentlich ändert sich dies bald. Ich freue mich auf Euer Feedback! ♥