[Werbung | PR-Sample] 
Hallo Ihr Lieben!
Made it to the twelfth nail polish könnte es hier und heute auch heißen, denn mit Made It To the Seventh Hill!* ist unsere kleine Lack-Exkursion der letzten Wochen, die uns immer wieder nach Portugal entführte nun leider schon (fast) vorbei. Denn die anderen elf Farben dieser schönen LE habe ich Euch bereits vorgestellt. Weiter unten im Text sind übrigens alle bisherigen Posts zu den einzelnen Farben verlinkt. 
Den edel roségoldfarbenen Schimmerlack habe ich mir als besonderes Schmankerl bis zuletzt aufgehoben. Nun gut, ich gebe es ja zu, dass mir was die Inszenierung betraf anfangs
keine so richtig passende Idee kam - bis ich vor diesen hübschen Chrysanthemen stand. Für die Blümchen musste ich allerdings keine sieben Hügel erklimmen (Lissabon wird auch als die Stadt der sieben Hügel bezeichnet, die sich im Wortspiel des Lacknamens wiederfinden), die fand ich auf dem hiesigen norddeutschen Wochenmarkt :-)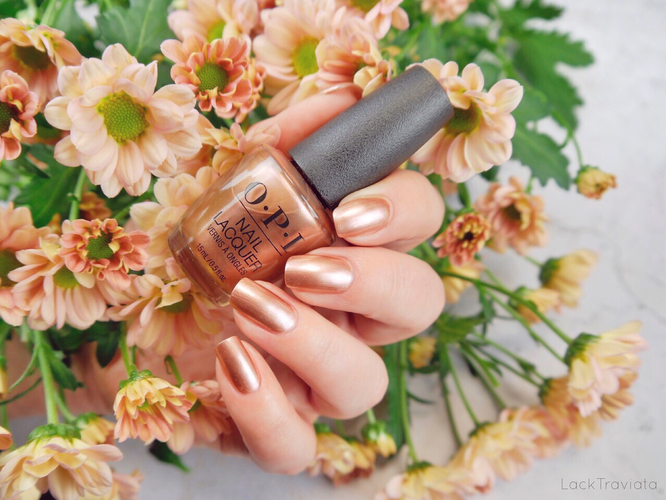 Doch nun zum Lack! Made It To the Seventh Hill hat sich sehr schön lackieren lassen. Zunächst dachte ich - denn die erste Schicht dieses recht flüssigen Crelly-Lackes deckte recht dürftig - dass ich drei Schichten Farblack benötigen würde, um ein deckendes Ergebnis zu erzielen. Aber wie ich beim Aufragen der zweiten Schicht feststellte, brauchte ich nur zwei Lagen - er deckte super und hat auch nicht lang zum Trocknen gebraucht. 
Was mir auch sehr gut gefiel war, dass dieser Lack keine streifige Oberfläche entwickelt, die bei solch metallischen Farben ja sonst gern mal auftreten. Er zieht sich selbst schon wunderbar glatt und verschmilzt perfekt im dem Nagel. Abschliessend habe ich wie immer noch eine Schicht Topcoat (Seche Vite) aufgetragen.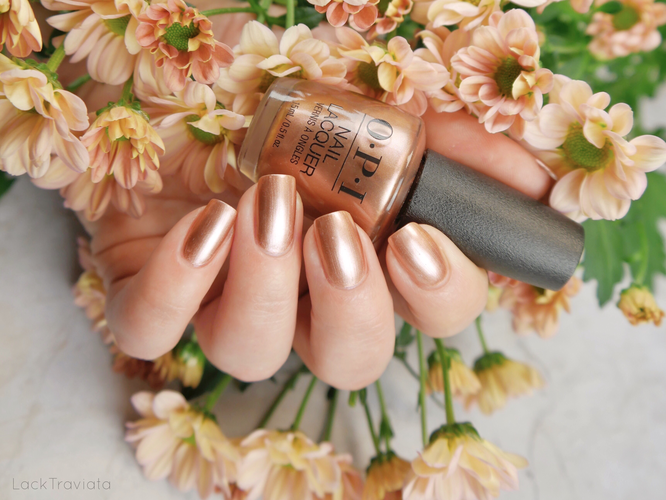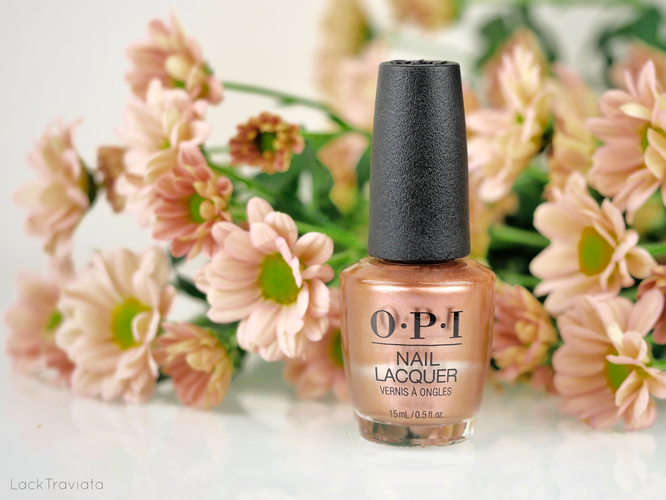 Dieser Lack hat mir - wie auch die anderen elf Farben dieser Limited Edition - richtig Freude bereitet. Er wird in den kommenden Tagen einen besonders schönen Platz bis zum nächsten Lackieren bekommen. Denn seit gestern habe ich einen neuen Nagellack-Schrank, in dem meine Schätze mehr Platz haben und noch besser aufgehoben sind als bislang. Vielleicht mache ich demnächst auch mal einen Post dazu - interessiert Euch sowas? :-)
Für heute wünsche ich Euch noch einen schönen Tag!
Bis bald und herzliche Grüße,
Eure Meike
* PR-Sample, der in diesem Post gezeigte Lack wurde mir kosten- und bedingungslos zur Verfügung gestellt. Herzlichen Dank, liebes Team von OPI Deutschland! ♥
Aus dieser Limited Edition habe ich bereits die folgenden Farben gezeigt: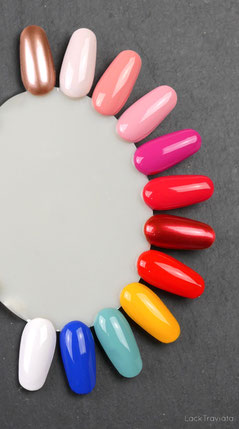 Über Eure Kommentare über die Website-eigene Kommentarfunktion weiter unten freue ich mich genau so sehr wie über DISQUS! Leider bietet die Homepage-Software von JIMDO (noch) nicht an, dass Ihr bei meinen Antworten auf Eure Beiträge benachrichtigt werdet. Hoffentlich ändert sich dies bald. Ich freue mich auf Euer Feedback! ♥