Hallo Ihr Lieben!
[Werbung] An die ersten Pressebilder der diesjährigen OPI-Frühjahrskollektion erinnere ich mich noch sehr gut - da fiel mir der Lack, den ich Euch heute vorstellen will nämlich sofort ins Auge.
Sun, Sea and Sand in My Pants hat nicht nur einen witzigen Namen (das haben die bei OPI einfach drauf!), sondern ist auch eine strahlende Gute-Laune-Farbe und ideal für Frühjahr und Sommer.
Auch wenn man (noch) nicht braun ist, sieht dieser Lack einfach umwerfend aus und zieht die Blicke auf sich. Eigentlich müsste ich es jetzt mit etwas Teint noch mal testen - denn man mag es...
... kaum glauben: ich habe doch tatsächlich etwas Farbe bekommen - also eigentlich zunächst einen fetten Sonnenbrand (und das trotz LSF 50!), der nach dem Abklingen und gefühlten zehn Gallonen Aloe Vera einem zarten Braun gewichen ist. Doch ich schweife ab: Ihr seid ja wegen des Lackes hier, angesichts dessen Leuchtkraft meine Kamera so ihre Schwierigkeiten hatte, diese naturgetreu wiederzugeben.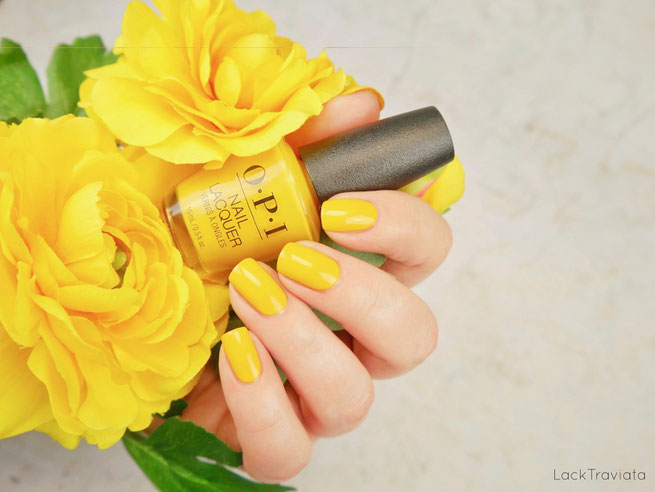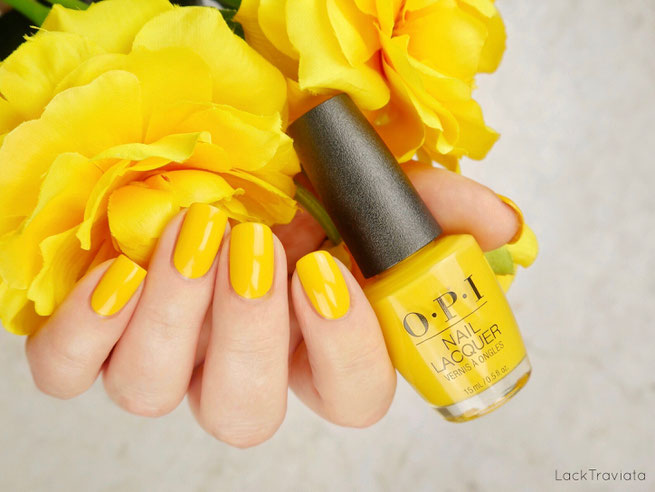 Sun, Sea and Sand in My Pants ist ein klassischer Cremelack, was den Auftrag schön einfach gemacht hat. Für eine gleichmäßig deckende Oberfläche habe ich zwei easy peasy Schichten lackiert, die nicht lang zum Trocknen gebraucht haben. Zum Abschluss habe ich die beiden Farbschichten mit einer Lage Insta-Dri versiegelt.
Der Kommentar meiner Freundin war: "Boah, bei dem braucht man ja eine Sonnenbrille!" :-D Er strahlt wirklich sehr schön ohne zu grell zu sein und hat vor allem im Tageslicht einen schönen warmen Unterton, der auf meinen Bildern leider nicht so wirklich rüberkommt. Und wie gefällt Euch diese Nuance?
Obwohl ich ursprünglich dachte, ich wollte nur zwei der insgesamt zwölf regulären Farben, sind es dann schlussendlich doch ein paar mehr geworden... Welche das sind werdet Ihr hier demnächst sehen :-)
Für heute viele liebe Grüße und ein tolles Wochenende!
Herzliche Grüße,
Eure Meike
Aus dieser Limited Edition habe ich bereits die folgenden Farben gezeigt: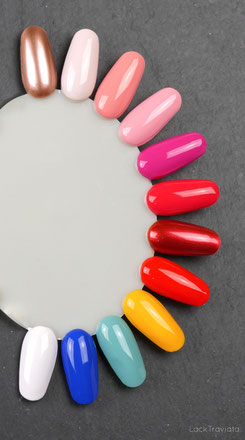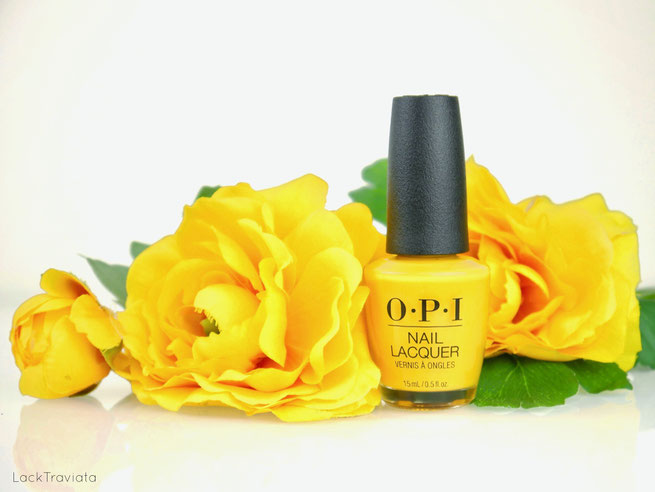 Über Eure Kommentare über die Website-eigene Kommentarfunktion weiter unten freue ich mich genau so sehr wie über DISQUS! Leider bietet die Homepage-Software von JIMDO (noch) nicht an, dass Ihr bei meinen Antworten auf Eure Beiträge benachrichtigt werdet. Hoffentlich ändert sich dies bald. Ich freue mich auf Euer Feedback! ♥