Hallo Ihr Lieben!
[Werbung | PR-Sample] Endlich ist die Sonne wieder da und gibt Vollgas! Es ist kein einziges Wölkchen am strahlend blauen Himmel zu sehen - herrlich! So darf es für meinen Geschmack gern bleiben! 
Was liegt da näher, als mal wieder blau zu machen? Aktuell freue ich mich zwar gerade über eine Urlaubswoche - aber so richtig blau machen geht doch eindeutig anders! ;-)
Zum Beispiel mit einem richtig leuchtend blauen Nagellack wie dem schönen Tile Art to Warm Your Heart, der mich kürzlich mit den anderen Lacken der OPI Lisbon Collection erreichte. An diesem Lack kann man definitiv nicht vorbeischauen!
Diese fröhliche Farbe ist wie der Name des Lackes schon verrät oft in den typischen portugiesischen Fliesen bzw. deren kunstvollen Ornamenten und Mosaiken zu sehen. Ich finde, dass sie die Lebensfreude der portugiesischen Metropole sehr schön repräsentiert und gute Laune macht.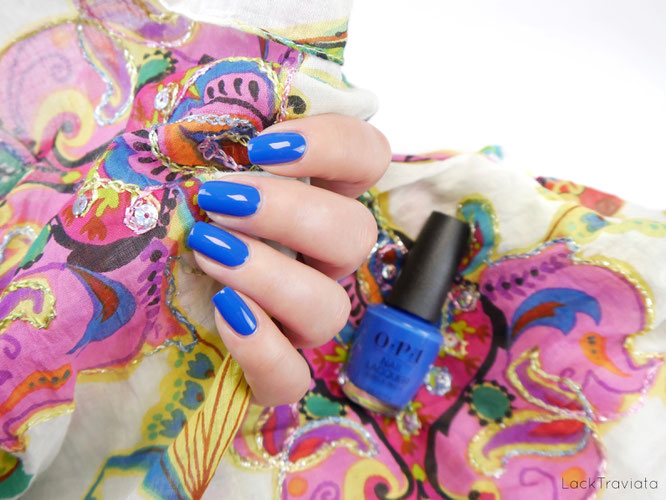 Aber nicht nur die Farbe von Tile Art to Warm Your Heart ist ein Grund zum Lächeln: der satt pigmentierte Cremelack hat eine bemerkenswerte Deckkraft und bringt schon mit der beinahe vollkommen deckenden ersten Schicht großes Kino auf die Nägel.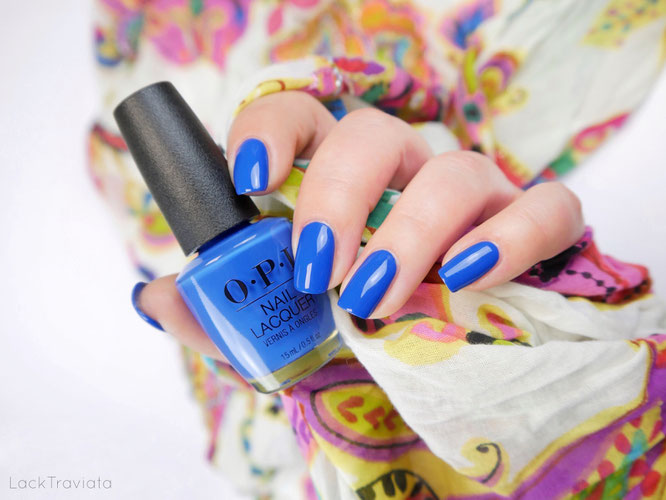 Für mehr Tiefe und Brillanz habe ich wie fast immer zwei Schichten Farblack aufgetragen und diese dann mit einer Schicht Insta-Dri versiegelt. Was die schnell trocknenden Eigenschaften des Topcoats betrifft wären diese nicht zwingend vonnöten gewesen, denn der Lack hat eine für einen Cremelack schön kurze Trockenzeit.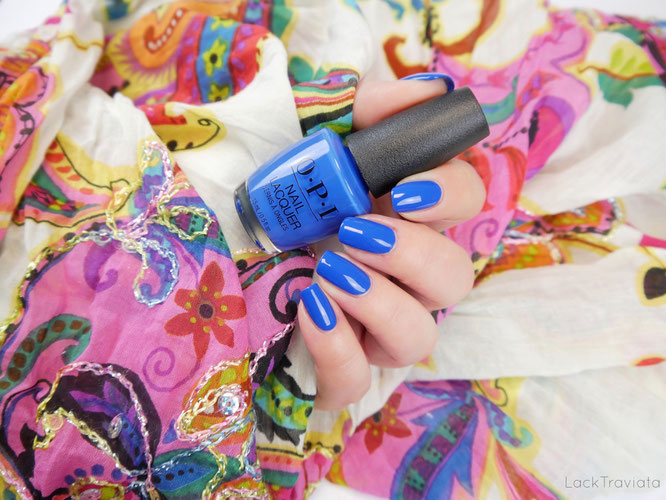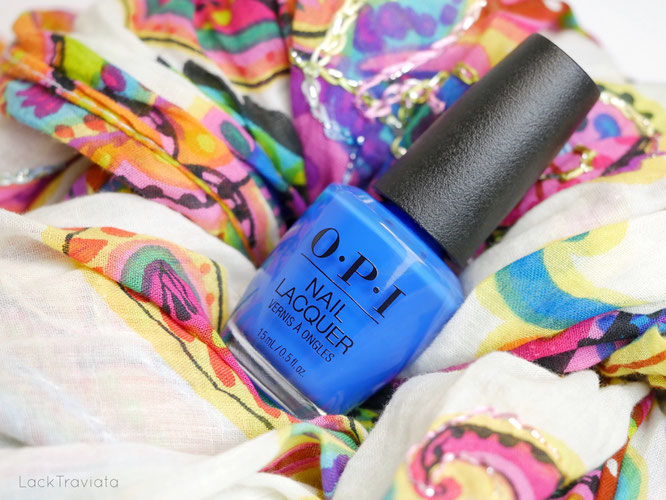 Alles in allem ist Tile Art to Warm Your Heart ein phantastischer Lack mit super Eigenschaften - und dann dieses Blau! :-) Wie gefällt Euch diese sommerliche Nuance? 
Ich freue mich auf Eure Kommentare und wünsche Euch einen guten Start in die neue Woche!
Liebe Grüße und bis bald,
Eure Meike
* PR-Sample, der in diesem Post gezeigte Lack wurde mir kosten- und bedingungslos zur Verfügung gestellt. Herzlichen Dank, liebes Team von OPI Deutschland! ♥
Aus dieser Limited Edition habe ich bereits die folgenden Farben gezeigt: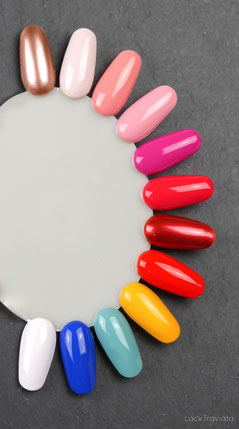 Über Eure Kommentare über die Website-eigene Kommentarfunktion weiter unten freue ich mich genau so sehr wie über DISQUS! Leider bietet die Homepage-Software von JIMDO (noch) nicht an, dass Ihr bei meinen Antworten auf Eure Beiträge benachrichtigt werdet. Hoffentlich ändert sich dies bald. Ich freue mich auf Euer Feedback! ♥