Hallo Ihr Lieben!
[Werbung | PR-Sample] Macht Ihr gerne Selfies? Also ich bin was das Thema betrifft ja doch sehr auf nur einen bestimmten Euch wohlbekannten Ausschnitt festgelegt.
Auf Foto-Selbstportraits finde ich mich im Gegensatz zu den Nagellack-Bildern irgendwie immer leicht schräg getroffen. Aber vielleicht liegt's ja auch einfach nur an der mangelnden Übung? ;-)
Mit dem Lack, den ich Euch heute zeige, nehme ich Euch mit an den Tejo/Tago, der in Lissabon in den Atlantik mündet und im OPI-Namens-Wortspiel versteckt ist. Dort können wir das mit dem Selfies machen ja noch mal ein bisschen üben ...
... und wer weiß: vielleicht werde ich ja doch noch zur Selfie-Liebhaberin? Aber um ehrlich zu sein bleibe ich wohl doch lieber bei den Nägeln und probiere statt Grinsekatze und Duckface lieber solche Lack-Farben, die es für gewöhnlich nicht so oft bei mir zu sehen gibt.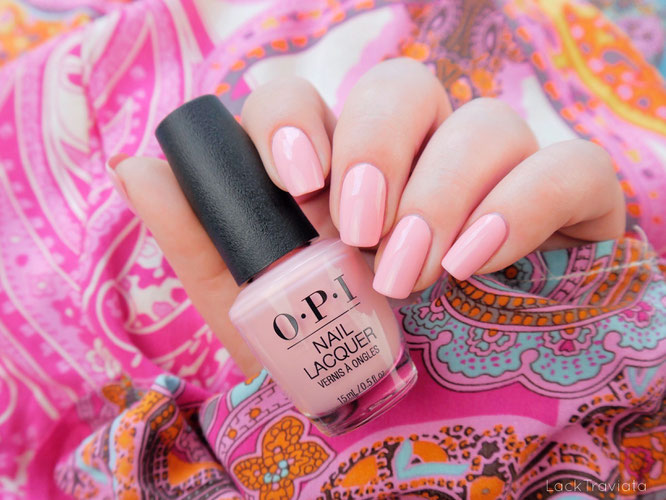 Tagus in That Selfie!* ist ein klassischer roséfarbener Cremelack, der wohl eher nicht bei mir eingezogen wäre, wenn ich ihn nicht geschenkt bekommen hätte. Denn für gewöhnlich trage ich kein bzw. kaum Rosa. Aber wie man sieht ist sollte ich das eventuell doch einmal überdenken, denn ich stelle überrascht fest, dass mir die Farbe doch überraschend gut an mir gefällt. Das hätte ich noch vor dem Tragen nicht gedacht. So kann's gehen! :-D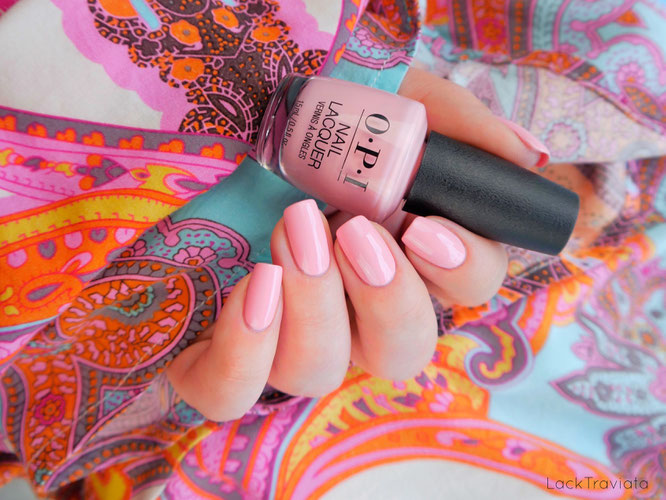 Der Lack liess sich unkompliziert gleichmäßig auftragen und hat trotz des Weißanteils eine super Deckkraft. Für diesen Look habe ich zwei Schichten Tagus in That Selfie! und eine Lage Topcoat aufgetragen. Die Trockenzeit war schön kurz und seine Brillanz gefällt mir sehr.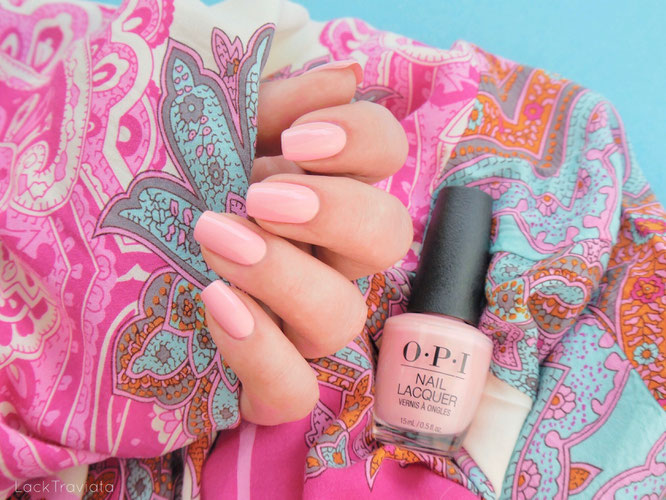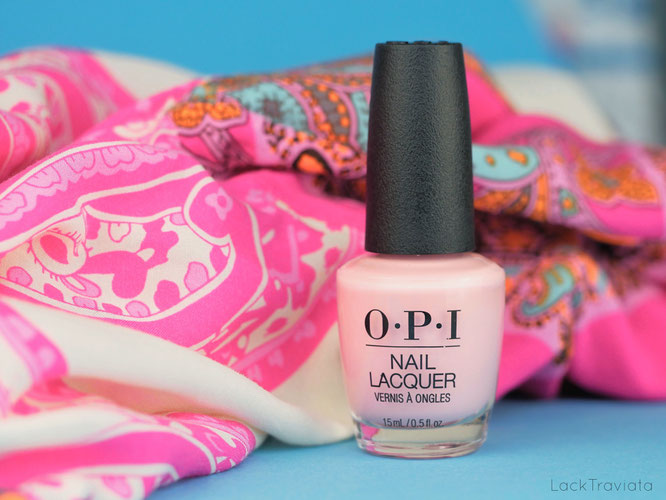 Was seine Haltbarkeit betrifft kann ich Euch leider keine umfangreicheren Testdaten liefern, da ich momentan fast täglich neu lackiere - aber da ich meine anderen OPI-Lacke gut kenne und einige doch ein Weilchen länger trug, gehe ich davon aus, dass sie auch bei dieser Farbe top ist. Nach den etwa 24 Stunden Tragezeit jedenfalls sah er noch immer einwandfrei aus.
Ich freue mich, dass ich dank ihm mein gewohntes Nagellack-Fahrwasser verlassen und dabei festgestellt habe, dass es durchaus Kombinationen gibt, zu denen mir Rosa gefällt.
Da war ja noch ein weiterer ins Rosé spielender Farbton im OPI-Päckchen - den gibt es dann demnächst! ;-)
Für heute schicke ich Euch liebe Grüße und sage bis bald,
Eure Meike
* PR-Sample, der in diesem Post gezeigte Lack wurde mir kosten- und bedingungslos zur Verfügung gestellt. Herzlichen Dank, liebes Team von OPI Deutschland! ♥
Aus dieser Limited Edition habe ich bereits die folgenden Farben gezeigt: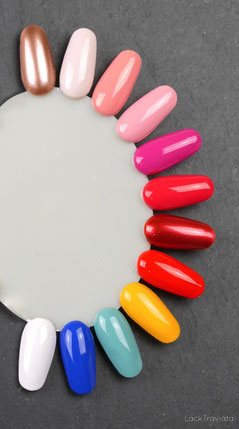 Über Eure Kommentare über die Website-eigene Kommentarfunktion weiter unten freue ich mich genau so sehr wie über DISQUS! Leider bietet die Homepage-Software von JIMDO (noch) nicht an, dass Ihr bei meinen Antworten auf Eure Beiträge benachrichtigt werdet. Hoffentlich ändert sich dies bald. Ich freue mich auf Euer Feedback! ♥