[Werbung | PR-Sample] 
Hallo Ihr Lieben!
Noch vor wenigen Wochen schien Weihnachten so weit entfernt und nun sind es nur noch wenige Stunden, die uns vom Fest trennen.
Die Zeit bis jetzt ist wie im Flug vergangen und nachdem ich die vergangenen Tage noch damit verbracht habe, die letzten Vorbereitungen zu treffen, bin ich nun erleichtert, dass alles geschafft ist. 
Fast alles - denn ich habe hier doch noch deutlich  mehr "Weihnachtslacke" und Design-Ideen auf meinem Lackiertisch, die ich noch gar nicht habe umsetzen können. Zum Glück aber bleiben ja noch ein paar... 
... Tage für solche Designs. Doch einen meiner Favoriten aus der OPI Nutcracker Collection habe ich noch rechtzeitig zum Fest in Szene setzen können: ich freue mich, Euch heute Envy the Adventure vorzustellen.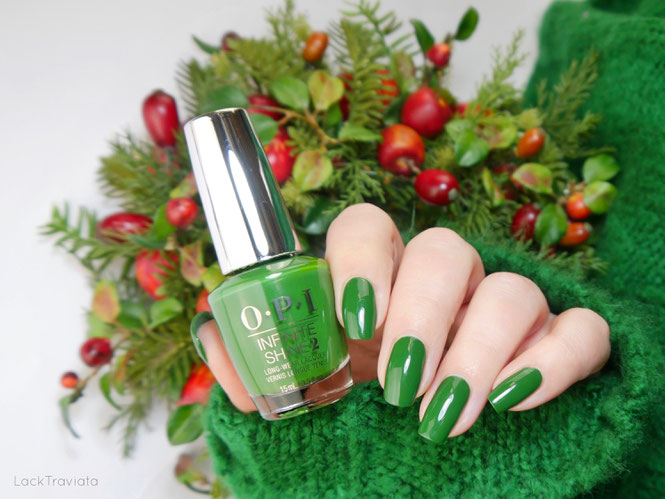 Das kräftige Grün ist in meiner Sammlung einzigartig - und zu meiner großen Freude ein perfect match mit meiner XL-Flauschstrickjacke, die zu Beginn des Herbstes bei mir einzog. Ich finde die Farbe dieses Lackes ja super, erntete beim Tragen aber wie erwartet geteilte Reaktionen - klar, grüne Nägel polarisieren ;-) 
Doch nicht nur die Farbe gefiel mir bei Envy the Adventure ausgesprochen gut. Dieser Lack ist ein Musterbeispiel für einen perfekten Cremelack: er ist satt pigmentiert, lässt sich spielend leicht gleichmäßig auftragen, deckt in zwei dünnen Schichten, trocknet fix und hat einen sensationell schönen eigenen Glanz.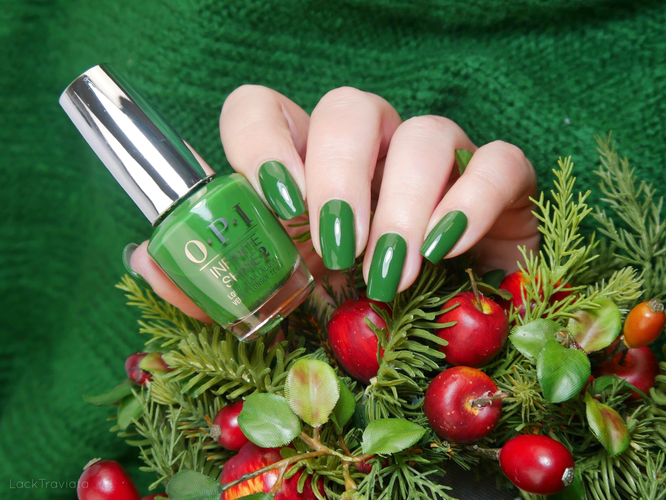 Auch wenn der eigene Glanz schon allein toll ist, habe ich nicht auf eine Schicht Topcoat verzichten wollen. Was mir ebenfalls sehr gut gefiel war, dass diese Farbe nicht abfärbt. Das Clean-Up war easy und nach dem Abnehmen waren die Nägel einwandfrei. Kürzlich hatte ich nämlich einen grünen Lack einer anderen Marke, der mir aufs Übelste die Nägel verfärbte (und das, obwohl ich immer einen Basecoat verwende!). Doch was das betrifft hatte ich bei OPI noch nie Probleme, die Qualität ist einfach erstklassig.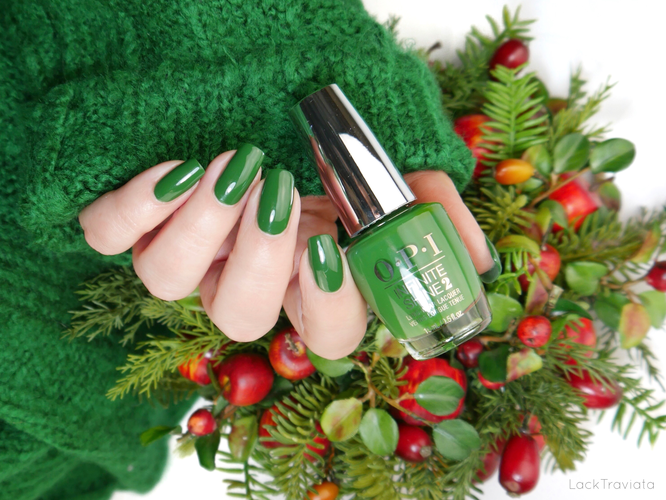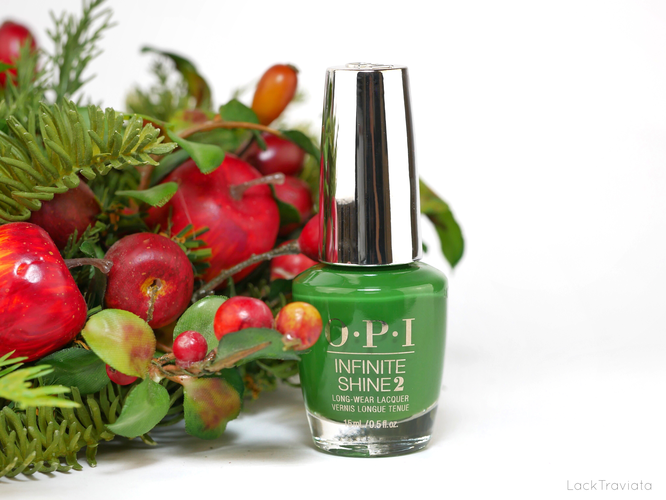 Ich bin gespannt, wie Euch dieser Lack gefällt und wünsche Euch jetzt schon harmonische Feiertage, schöne Stunden mit denen, die Euch am Herzen liegen und gesegnete Weihnachten! Lasst Euch verwöhnen und habt eine tolle Zeit! 
Vor dem Jahreswechsel werden wir uns bestimmt nochmals lesen und ansonsten freue ich mich auf ein schönes 2019 mit Euch und vielen tollen alten und neuen Nagellacken :-)
Herzliche Grüße und bis bald, 
Eure Meike
* PR-Sample, der in diesem Post gezeigte Lack wurde mir kosten- und bedingungslos zur Verfügung gestellt. Herzlichen Dank, liebes Team von OPI Deutschland! ♥
Die Posts zu anderen Farben dieser Limited Edition werde ich hier nach und nach für Euch verlinken: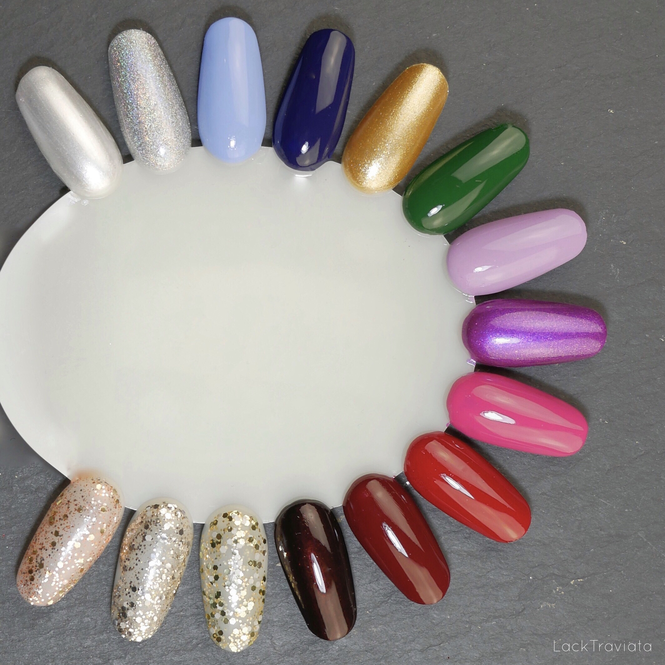 Über Eure Kommentare über die Website-eigene Kommentarfunktion weiter unten freue ich mich genau so sehr wie über DISQUS! Leider bietet die Homepage-Software von JIMDO (noch) nicht an, dass Ihr bei meinen Antworten auf Eure Beiträge benachrichtigt werdet. Hoffentlich ändert sich dies bald. Ich freue mich auf Euer Feedback! ♥