[Werbung | PR-Sample] 
Hallo Ihr Lieben!
Da bin ich schon wieder ;-) Ursprünglich sah meine Planung für die nächsten Posts ein wenig anders aus, weil ich unbedingt die Reihenfolge erst Herbst-LE und dann die Weihnachtskollektion einhalten wollte. 
Aber dann kam es anders :-) Der grau verhangenen Himmel von gestern löste in mir das dringende Bedürfnis aus, mit einer fröhlichen Farbe gegenzusteuern. Und da mich Toying with Trouble so aufmunternd anstrahlte, ist es dann passiert - penible Ordnung wird eh überbewertet, das Bauchgefühl ist doch meist der bessere Ratgeber! ;-)
Und weil mich dieses kräftige Pink so begeistert hat und ich derart viele Bilder von anderen (Weihnachts-) Lacken in meinem Bilder-Speicher habe, gibt es den ersten OPI-Weihnachtslack einfach schon heute und die noch ungezeigt verbliebenen Herbstfarben kommen auf jeden Fall die Tage :-)
Die Lacke dieser zauberhaften Limited Edition nehmen uns mit in die märchenhafte Welt des Disney-Klassikers "Der Nussknacker und die vier Reiche", der aktuell in den Kinos läuft. Toying with Trouble repräsentiert das Land der Süßigkeiten - was wie ich finde hervorragend passt!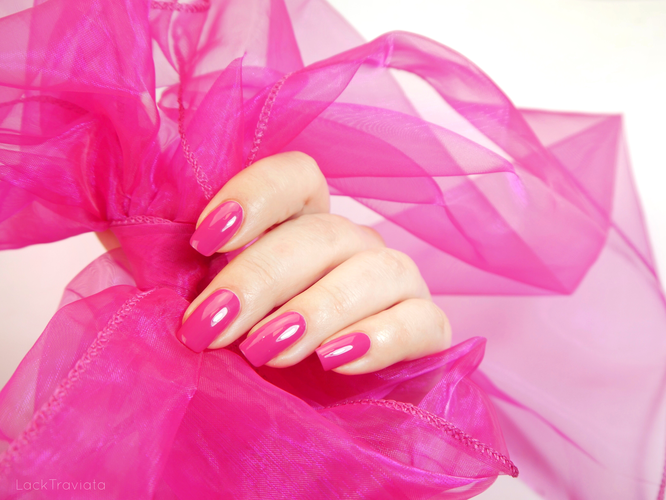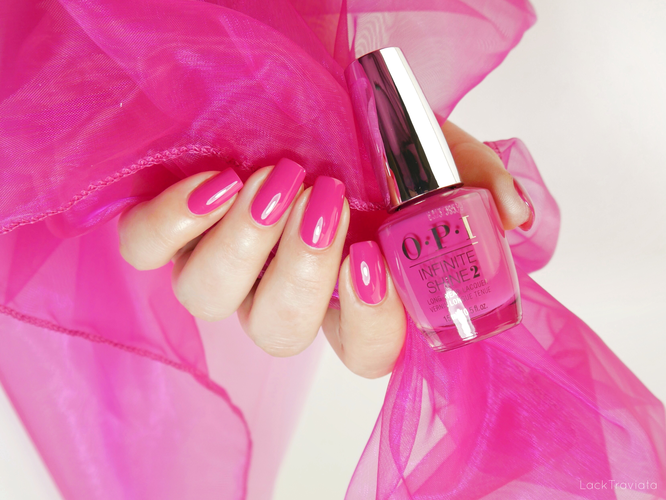 Der Cremelack ist wie ich erwartet hatte ein Musterbeispiel dafür, wie ein idealer Nagellack sein sollte: er lässt sich angenehm lackieren, ist hervorragend pigmentiert und trocknet zügig durch. Zwei dünne Schichten Farblack auf einer Lage Infinite Shine Basecoat garantieren ein hochbrillantes und glänzendes Ergebnis. Was für ein Leckerchen :-)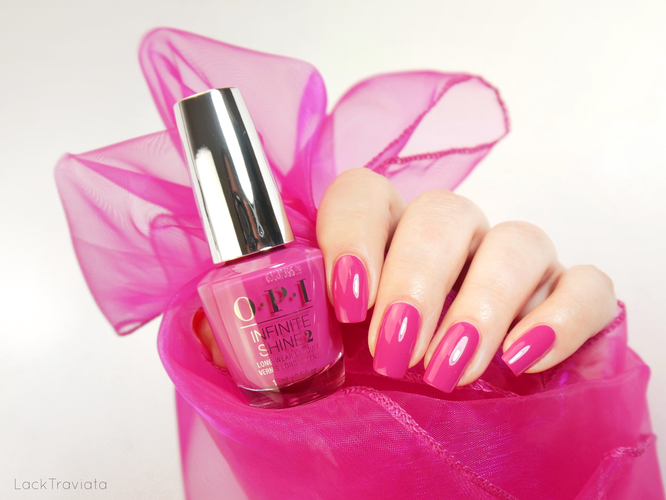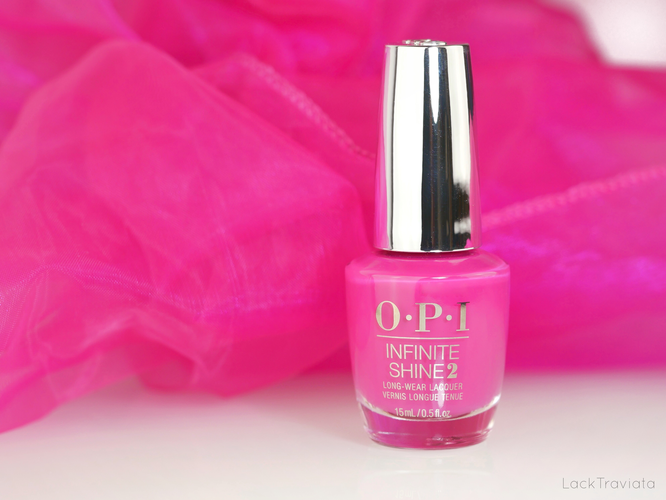 Auch wenn ich bereits einige ähnliche Nuancen in meiner Sammlung habe finde ich, dass Toying with Trouble ein sehr schönes Pink ist, das sich auch in der Weihnachtszeit gut macht. Im Frühjahr oder Sommer kann ich mir die Farbe aber auch sehr gut vorstellen.
Wie Ihr weiter unten seht, kommen da demnächst noch richtig viele schöne neue Farben auf Euch zu - und dann gibt es ja auch noch einige, die nicht mit auf den Bildern unten sind. Für ausreichend Stoff für die kommenden Blogbeiträge in der nächsten Zeit ist also mehr als gut gesorgt ;-) 
Ich freue mich schon auf Euer Feedback und darauf, dass Ihr wieder vorbeischaut!
Herzliche Grüße, 
Eure Meike
* PR-Sample, der in diesem Post gezeigte Lack wurde mir kosten- und bedingungslos zur Verfügung gestellt. Herzlichen Dank, liebes Team von OPI Deutschland! ♥
Die Posts zu anderen Farben dieser Limited Edition werde ich hier nach und nach für Euch verlinken: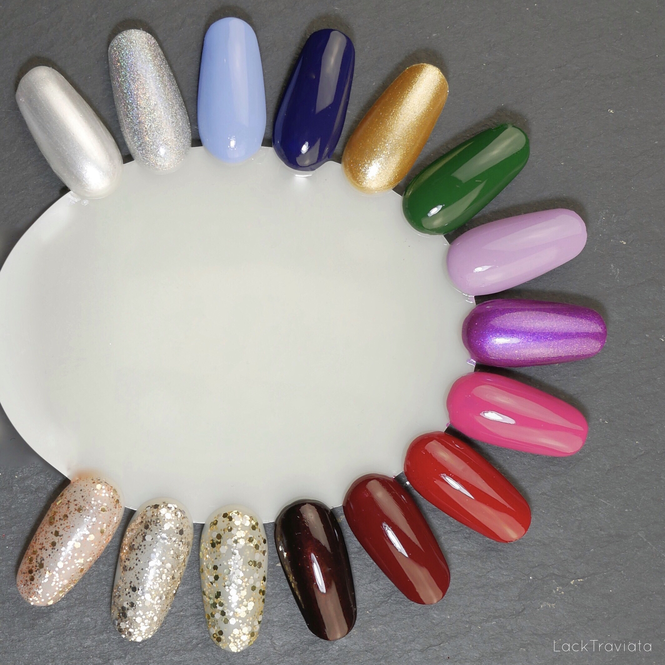 Über Eure Kommentare über die Website-eigene Kommentarfunktion weiter unten freue ich mich genau so sehr wie über DISQUS! Leider bietet die Homepage-Software von JIMDO (noch) nicht an, dass Ihr bei meinen Antworten auf Eure Beiträge benachrichtigt werdet. Hoffentlich ändert sich dies bald. Ich freue mich auf Euer Feedback! ♥