Hallo Ihr Lieben!
Die Tage hatte ich wieder einmal Lust auf eine dieser unaufgeregten neutralen Farben, die letztlich zu allem passen. Und da kam mir dieser Lack aus der aktuellen OPI Iceland-Collection gerade recht:
Icelanded a Bottle of OPI ist ein klassisches helles Graubraun und farblich ein echtes Allroundtalent. Ich finde ja, dass man - wenn man kein Rosa tragen mag - mit Nuancen wie dieser die erwachsenere Variante wählt. Aber letztlich ist das natürlich reine Geschmackssache :-)
Für mich ist er jedenfalls eine klassische Schönheit und nun soll er seinen großen Auftritt bekommen!
Mit der cremigen Konsistenz bin ich super zurecht gekommen, sie macht den Auftrag wirklich angenehm leicht.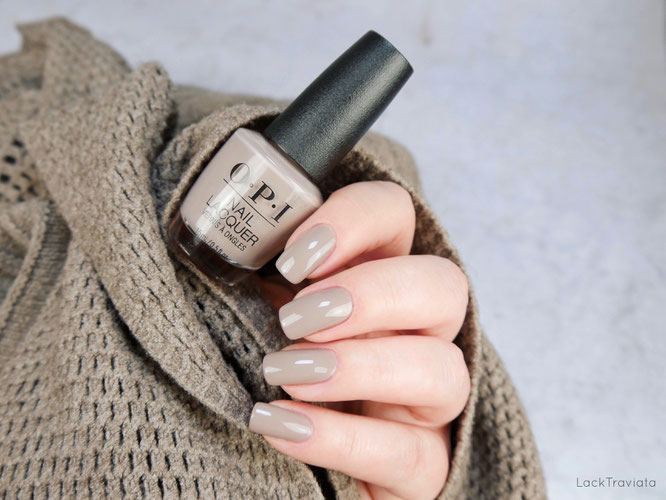 Auch wenn die Oberfläche mit der ersten Schicht Farblack noch ein wenig unregelmäßig war, hatte sich das mit der zweiten erledigt. Icelanded a Bottle of OPI trocknet schön schnell, so dass man keine größere Pause einlegen muss, wenn man mit den ersten Durchgang des Lackierens fertig ist.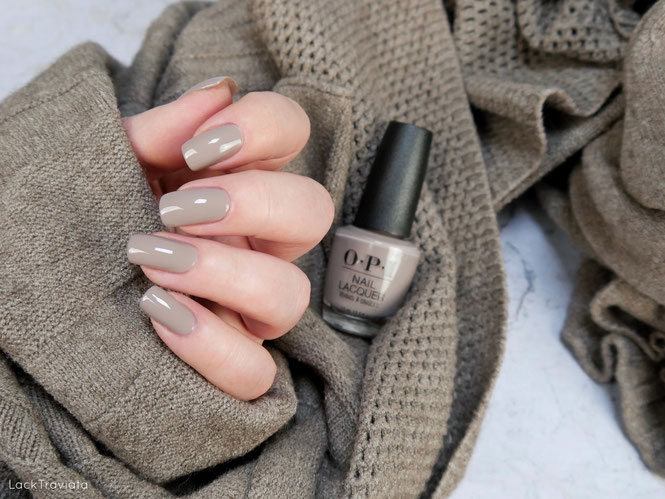 Abschließend habe ich die fertige Maniküre wie immer mit einer Schicht Insta-Dri versiegelt und mich ans Clean-Up gemacht, das bei Farben wie dieser ein echter Selbstgänger ist.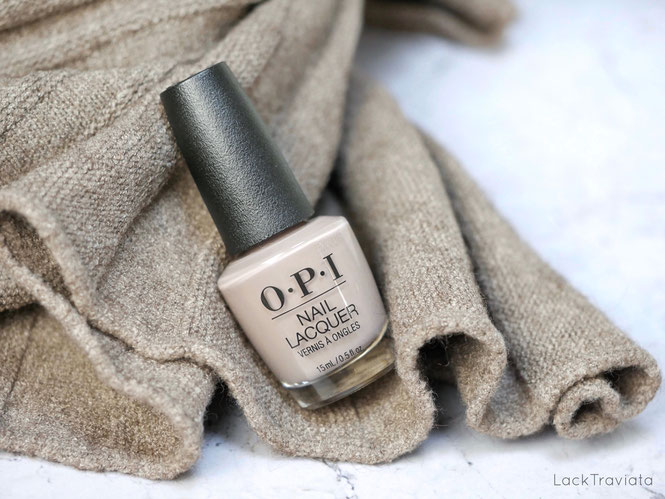 So sehr ich kräftige Farben auch mag: Töne wie diesen brauche ich in regelmäßigen Abständen immer wieder und ich kann mich nicht daran sattsehen. Und ihr?
Ich freue mich auf Eure Kommentare und wünsche Euch ein schönes Wochenende!
Herzliche Grüße und bis bald
Eure Meike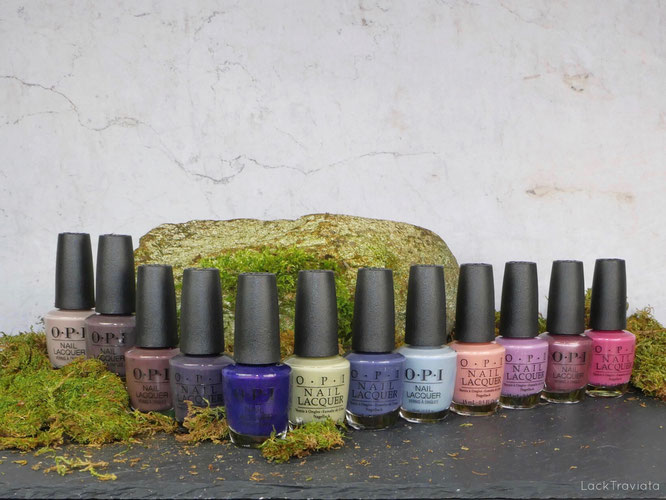 In der Vergangenheit hat es Euch gut gefallen, dass ich im jeweiligen Blogpost auch die anderen Nuancen der Limited Edition mit verlinke - so will ich es auch diesmal tun. Von links nach rechts: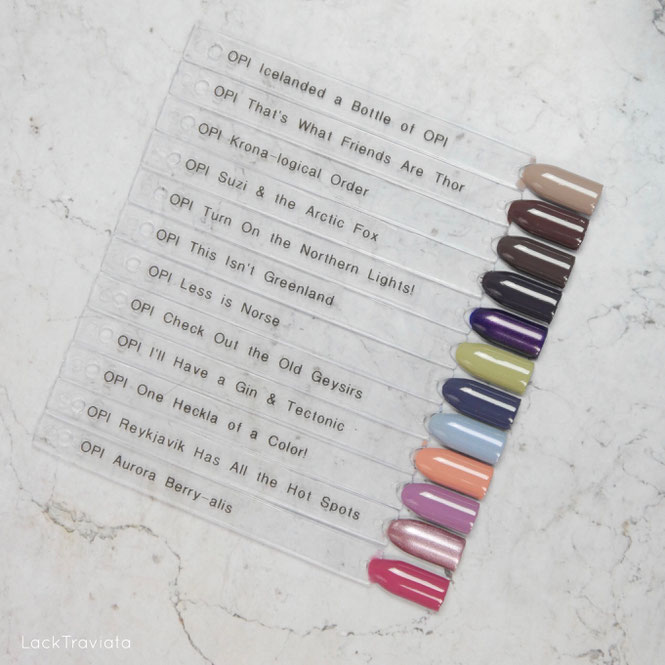 Für Kommentare über die Website-eigene Kommentarfunktion weiter unten benötigt Ihr übrigens keine eigene Homepage, lasst dieses Feld einfach frei - das geht auch ohne Angabe einer Seite ;-) Ich freue mich auf Euer Feedback! ♥