[Werbung | PR-Sample] 
Hallo Ihr Lieben!
Nach längerer Schreibpause gibt es heute endlich wieder ein Lebenszeichen von mir. Der Alltag nahm in der letzten Zeit so viel Raum in Anspruch, dass es zum Bloggen keine gute Gelegenheit gab. Aber nun! :-)
Kurz vor dem ersten Advent hatte die letzte der zwölf Farben aus der OPI Muse of Milan-Collection ihren großen Auftritt.
OPI Nails the Runway* habe ich mir zum krönenden Abschluss der Swatches dieser unglaublich tollen Kollektion aufgehoben und finde, dass dieser funkelnde Lack einfach zu gut zur jetzigen Jahreszeit...
...passt. In dessen granitgrauer Jelly-Base steckt nämlich ein schillerndes Feuerwerk: hauchfeine violette, türkis- und kupferfarbene Glitzerpartikel schenken diesem Lack eine fesselnd schöne Aura.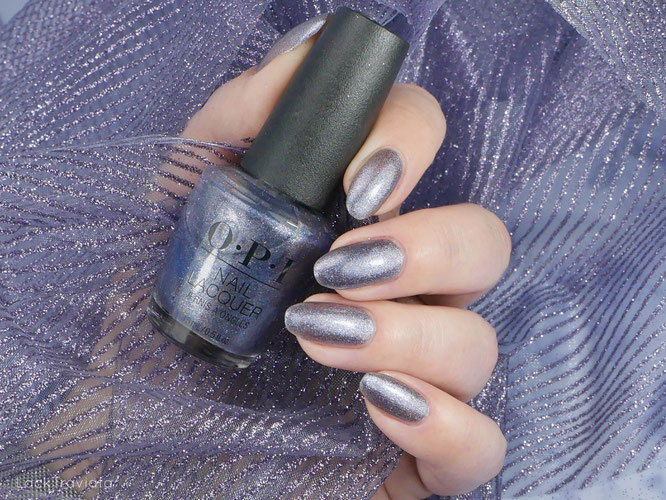 Diesen Lack naturgetreu einzufangen war gar nicht so einfach, aber als ich die richtige Beleuchtung raushatte, habe ich gleich eine größere Bilderserie geschossen, da ich ihn so faszinierend finde :-) Die Bilder sind wie immer zum groß Klicken - viel Spaß!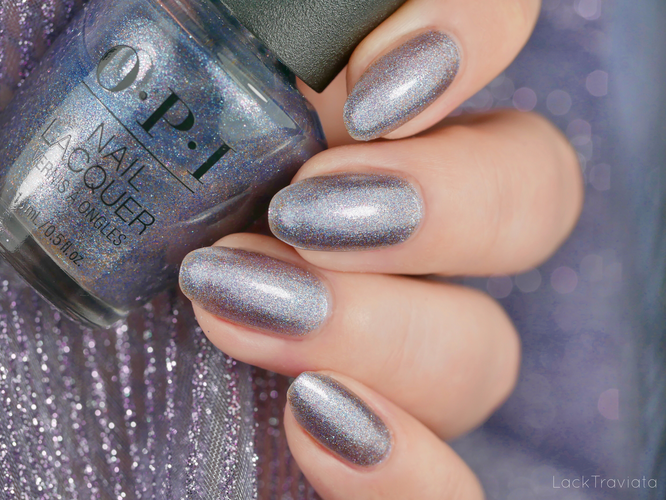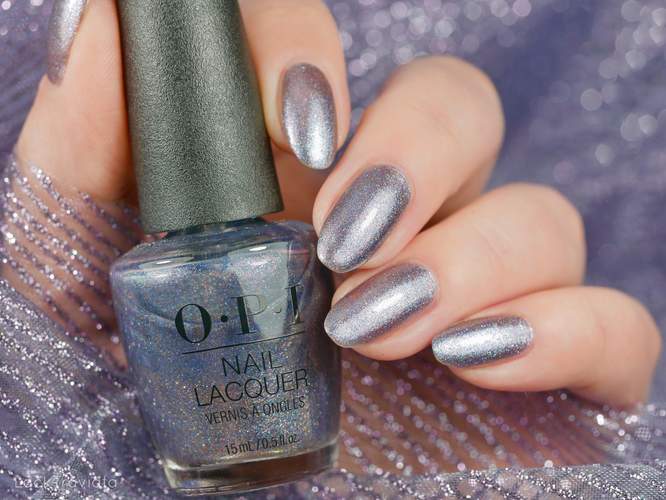 Die Konsistenz des Lackes ist wie eingangs gesagt etwas flüssig und irgendwo zwischen Jelly und Crelly angesiedelt. Der Auftrag war wie erwartet unkompliziert und das Finish wurde schön gleichmäßig. Allerdings brauchte es für dieses Ergebnis drei Schichten Farblack. Doch dafür war OPI Nails the Runway aber ruckzuck durchgetrocknet.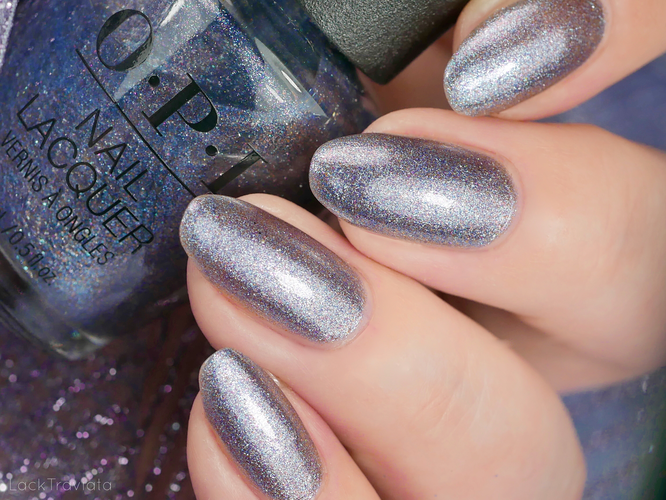 Wenn ein Lack so easy im Handling ist und das Ergebnis so schön wird, "verzeihe" ich gern den Aufwand, eine Lage mehr als sonst aufzupinseln. Abschliessend habe ich alles mit dem OPI Plumping Volumizing Topcoat versiegelt und freute mich über meine Glitzernägel :-)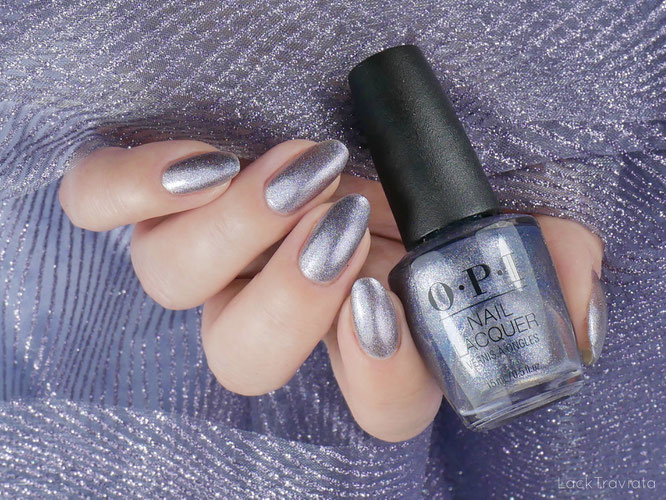 Nun bin ich gespannt, wie er Euch gefällt! Ich hoffe, dass ich dazu kommen werde, Euch bald auch die vielen schönen (auch OPI) Weihnachtslacke zu zeigen, die sich hier auf meinem Lackiertisch tummeln. Aber ich bin zuversichtlich, dass Ihr nun wieder öfter von mir lesen werdet.
Habt einen schönen ersten Advent und seid lieb gegrüßt!
Bis bald, 
Eure Meike
* PR-Sample, der in diesem Post gezeigte Lack wurde mir kosten- und bedingungslos zur Verfügung gestellt. Herzlichen Dank, liebes Team von OPI Deutschland! ♥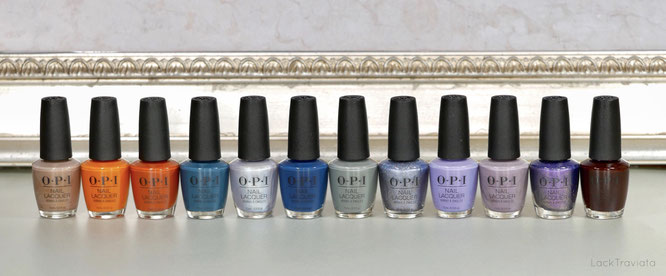 Die Posts bzw. Beiträge zu den anderen Farben dieser Limited Edition werde ich wieder wie gewohnt nach und nach hier für Euch verlinken: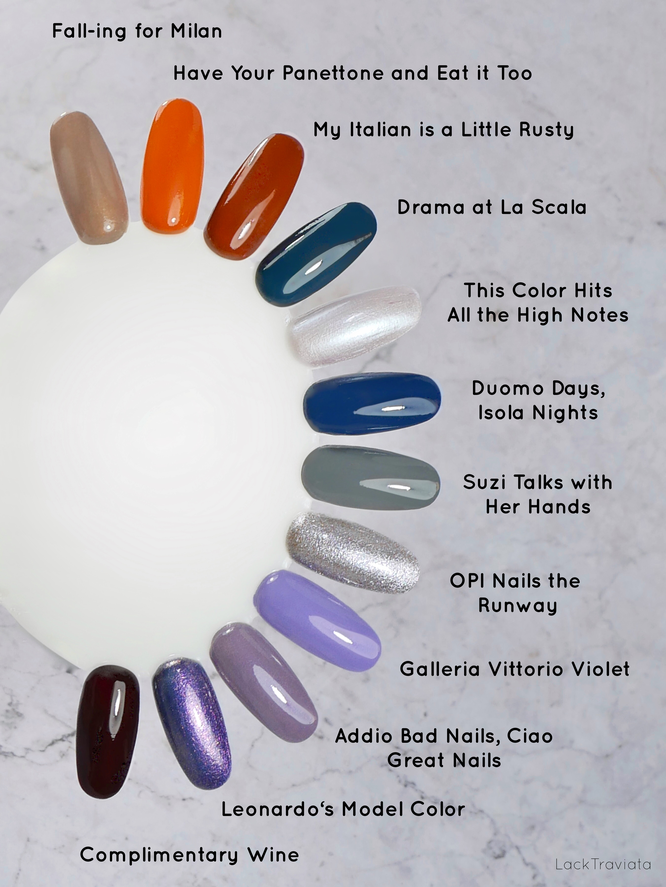 Über Eure Kommentare über die Website-eigene Kommentarfunktion weiter unten freue ich mich genau so sehr wie über DISQUS! Leider bietet die Homepage-Software von JIMDO (noch) nicht an, dass Ihr bei meinen Antworten auf Eure Beiträge benachrichtigt werdet. Hoffentlich ändert sich dies bald. Ich freue mich auf Euer Feedback! ♥