[Werbung | PR-Sample] 
Hallo Ihr Lieben!
Als hier kürzlich die zwölf neuen Farben der OPI Muse of Milan-Collection landeten, war ich völlig aus dem Häuschen. Es sind so viele schöne Nuancen und besondere Finishes vertreten, dass ich mich unmöglich auf nur einen Favoriten festlegen will.
Ein Lack, der mein Herz im Sturm erobert hat, war dieser herrliche Mauveton, der von einem ultrafeinen violett-kupferfarbenen Schimmer durchzogen ist.
Addio Bad Nails, Ciao Great Nails* ist für meinen Geschmack die perfekte Herbstfarbe. Ich mag solche rauchigen etwas 
diffus wirkenden "Unfarben" ja sehr - auch weil sie sich so vielseitig kombinieren lassen. Auch wenn ich ein Sommerkind bin - auf die Farben im Herbst freue ich mich doch Jahr für Jahr mit am meisten.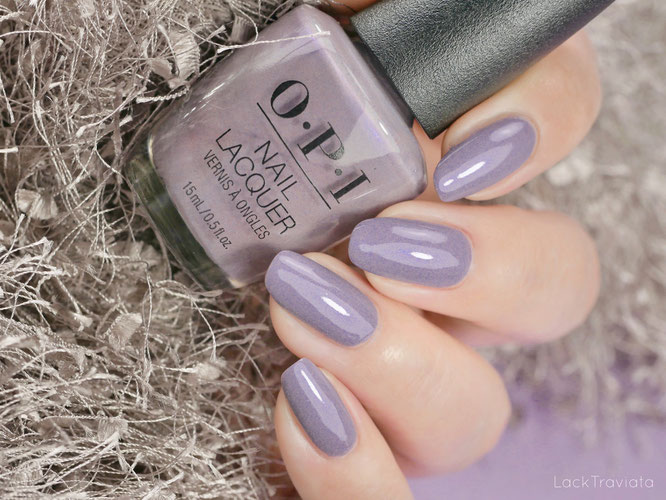 Hier war es der spektakuläre Schimmer, der mich auf Anhieb fesselte und der doch ziemlich schwer einzufangen war. Bei den gleich folgenden Detailaufnahmen zum groß Klicken kann man ihn ein bisschen besser erkennen als bei diesen mit dem Standardobjektiv geschossenen Bildern, die ich Euch aber auch nicht vorenthalten will.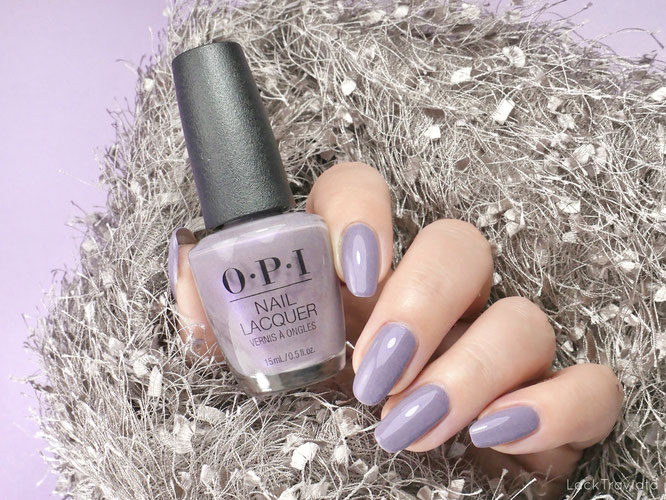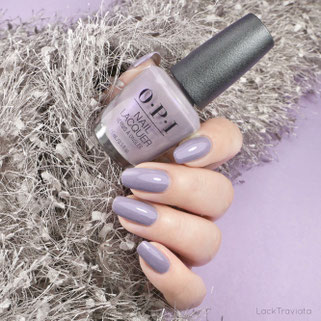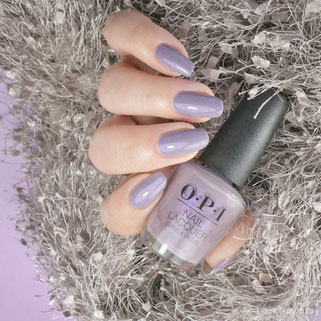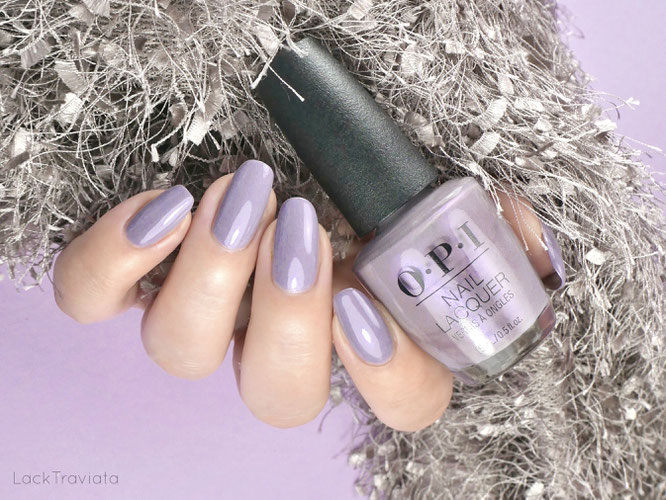 Dieser hübsche Crelly-Lack hat sich wie ich es erwartet hatte sehr entspannt lackieren lassen und schon die erste Schicht wurde schön gleichmäßig, was durch den verwendeten Basecoat (OPI Nail Envy) noch ein bisschen begünstigt wurde.
Zwei innerhalb kurzer Zeit durchgetrocknete Schichten Farblack reichten für dieses Endergebnis aus, das ich zum Abschluss mit dem OPI Plumping Volumizing Topcoat versiegelte. Dieser war mit den tollen Muse of Milan-Lacken im OPI-Päckchen enthalten und ich habe ihn natürlich gleich testen müssen - und kann ihn wie die anderen Lacke auch uneingeschränkt empfehlen!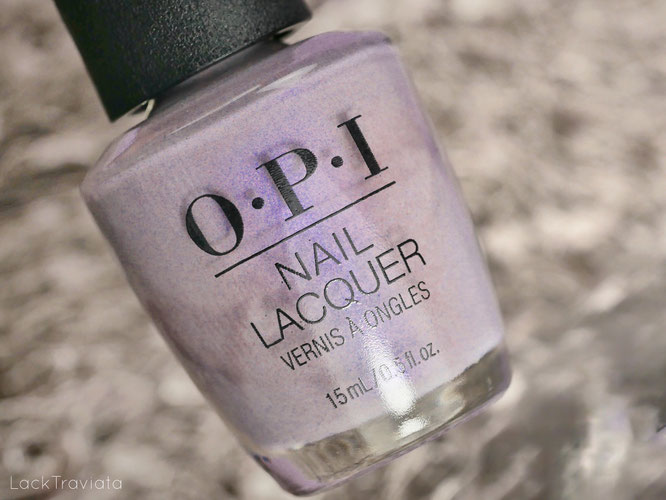 Ich freue mich sehr über diesen hübschen Nagellack - Addio Bad Nails, Ciao Great Nails ist wirklich eine außergewöhnliche Farbe. Wie gefällt Euch diese Nuance?
Wie Ihr hier unten seht, erwarten uns noch einige spannende Farben - dass gleich sechs der neuen Töne besondere Finishes haben freut mich sehr. Denn auch wenn ich Cremelacke liebe, darf es gern schimmern und glitzern, wenn die Tage wieder kürzer werden.
Ich wünsche Euch ein tolles Wochenende! 
Seid lieb gegrüßt und bis bald, 
Eure Meike
* PR-Sample, der in diesem Post gezeigte Lack wurde mir kosten- und bedingungslos zur Verfügung gestellt. Herzlichen Dank, liebes Team von OPI Deutschland! ♥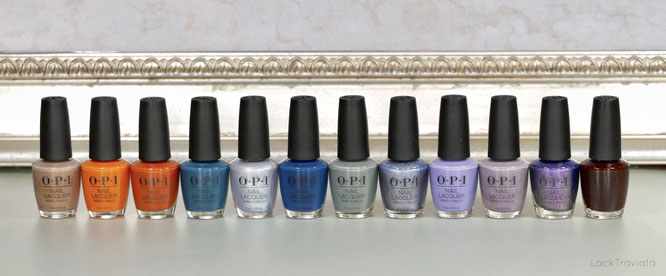 Die Posts bzw. Beiträge zu den anderen Farben dieser Limited Edition werde ich wieder wie gewohnt nach und nach hier für Euch verlinken: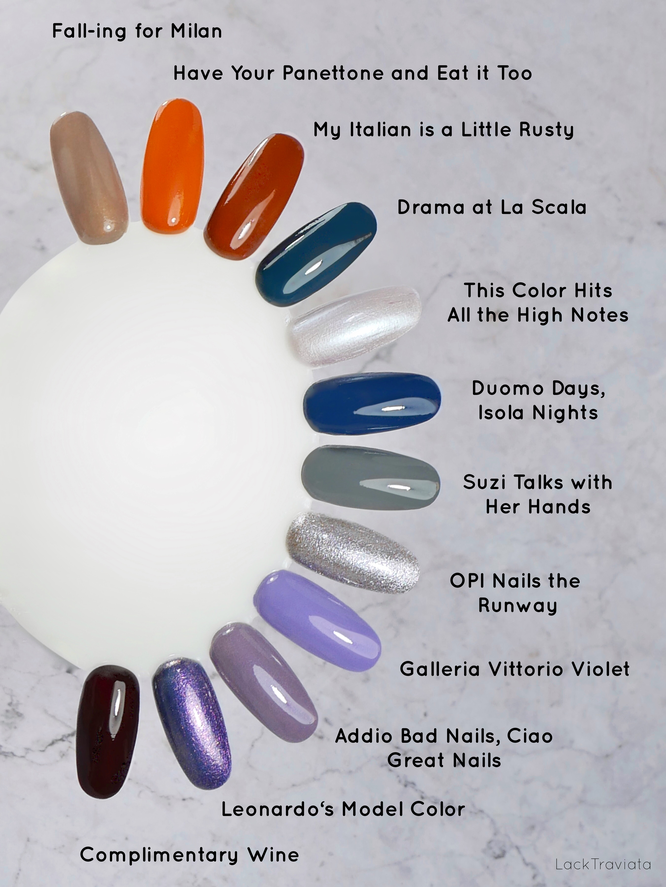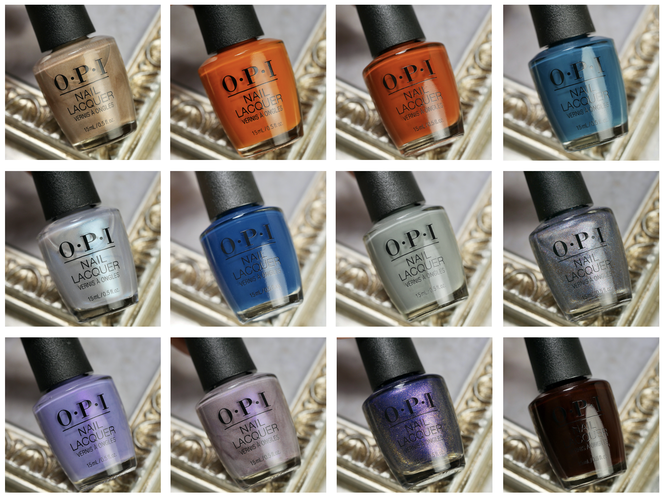 Über Eure Kommentare über die Website-eigene Kommentarfunktion weiter unten freue ich mich genau so sehr wie über DISQUS! Leider bietet die Homepage-Software von JIMDO (noch) nicht an, dass Ihr bei meinen Antworten auf Eure Beiträge benachrichtigt werdet. Hoffentlich ändert sich dies bald. Ich freue mich auf Euer Feedback! ♥