[Werbung | PR-Sample] 
Hallo Ihr Lieben!
Als ich vor einer knappen Woche aus meinem Urlaub wiedergekommen bin hatte ich noch keine Ahnung, dass nur zwei Tage später eine Rückreise ohne echte Schwierigkeiten nicht  mehr möglich gewesen wäre, weil Singapur Deutschen fortan den Transit verweigerte.
Dagegen war die kurzfristige Umbuchung meines Rückfluges durch die Airline noch ein Klacks - Gott sei Dank ist alles gut gegangen und gesund wieder zuhause angekommen warteten gleich mehrere tolle Nailmail-Päckchen auf mich :-) 
Über die zwölf tollen Farben aus der neuen OPI Mexico City 
Collection habe ich mich riesig gefreut! Die zwölf fröhlichen Farben, die die Vielfalt und Lebensfreude der mexikanischen Metropole aufgreifen machen gute Laune - und erinnern mich an die unbeschwerten letzten Wochen, die ich sehr genossen habe. Mit dem korallfarbenen Mural Mural on the Wall hole ich mir nun ein wenig Urlaubsfeeling zurück. Die goldenen Flakes dieses Lackes haben mich auf Anhieb begeistert!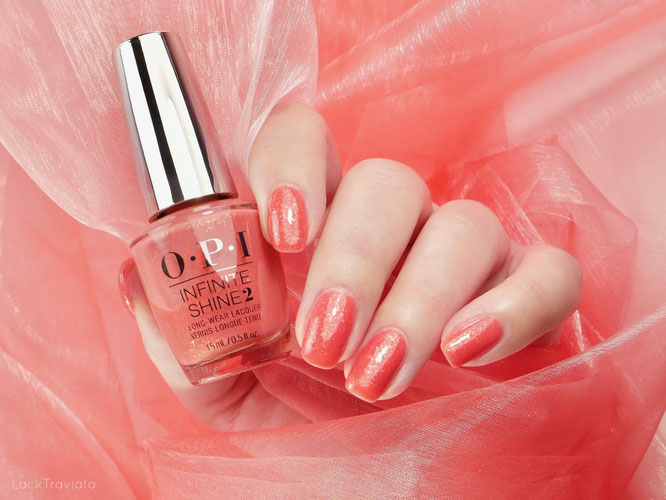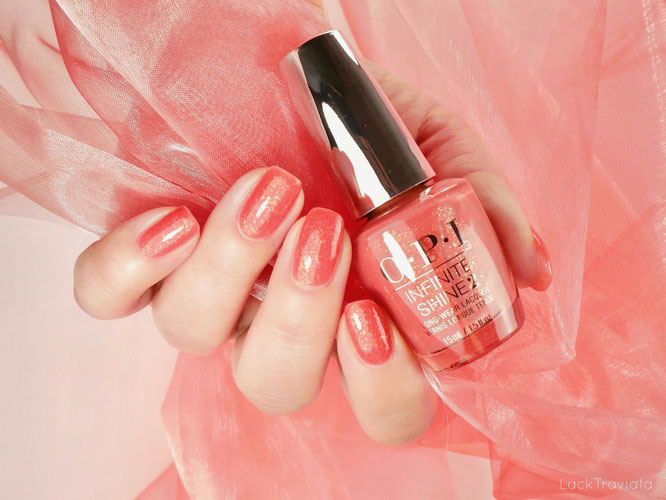 Die Basis meiner Maniküre ist eine Schicht des Infinite Shine Base Coats, der Unebenheiten ausgleicht und etwaigen Verfärbungen vorbeugt. Die Textur von Mural Mural on the Wall geht in die Richtung Crelly bis Jelly, der Lack liess sich aber trotz der enthaltenen Goldflakes super gleichmäßig auftragen. Die erste Schicht wirkte noch etwas blässlich, aber mit der zweiten etwas großzügiger dosierten Lage deckte er perfekt. Seine Trockenzeit war schön kurz, so dass ich recht bald die Versiegelung mit dem Infinite Shine Gloss Top Coat auftrug.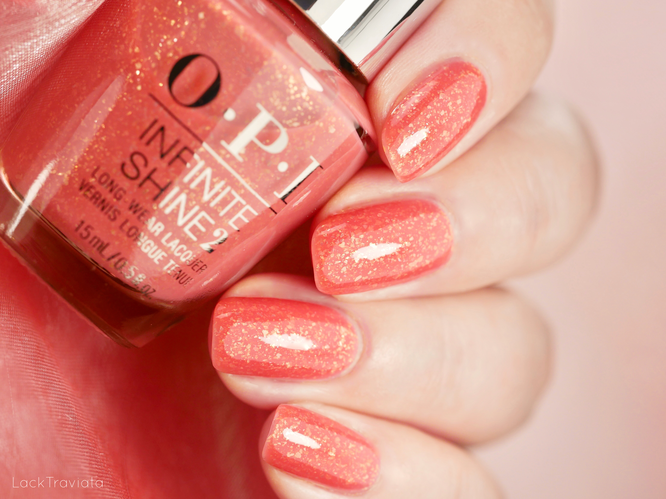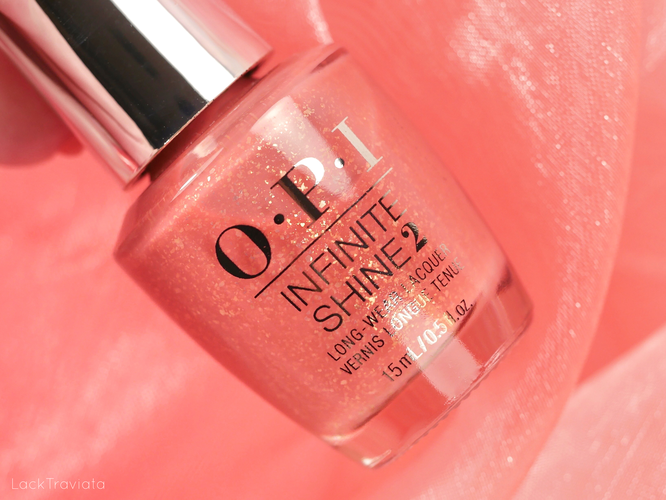 Ich muss gestehen: den würde ich am liebsten noch länger tragen, denn die Farbe gefällt mir so gut! Aber dann würde es wohl länger dauern, bis Ihr mich wieder hier lest. Und ausserdem sind da ja noch viele andere schöne Lacke (siehe unten) :-) 
Ich freue mich, gut erholt nun wieder mehr Muße zum Bloggen zu haben und schicke Euch viele liebe Grüße. Bleibt gesund und passt gut auf Euch und Eure Lieben auf!
Bis bald, Eure Meike
* PR-Sample, der in diesem Post gezeigte Lack wurde mir kosten- und bedingungslos zur Verfügung gestellt. Herzlichen Dank, liebes Team von OPI Deutschland! ♥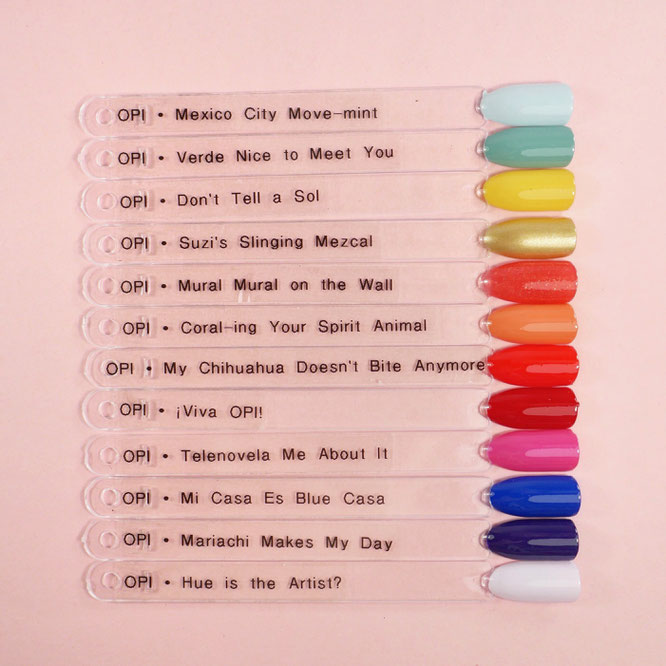 Die Posts bzw. Beiträge zu den anderen Farben dieser Limited Edition werde ich hier nach und nach für Euch verlinken: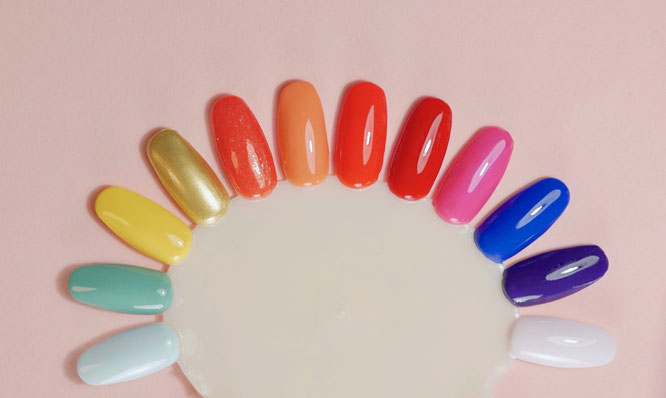 Über Eure Kommentare über die Website-eigene Kommentarfunktion weiter unten freue ich mich genau so sehr wie über DISQUS! Leider bietet die Homepage-Software von JIMDO (noch) nicht an, dass Ihr bei meinen Antworten auf Eure Beiträge benachrichtigt werdet. Hoffentlich ändert sich dies bald. Ich freue mich auf Euer Feedback! ♥