[Werbung | PR-Sample] 
Hallo Ihr Lieben!
Es ist schon ein paar Tage her, dass ich Euch den ersten der zwei limitierten Lacke aus der OPI Scotland Collection gezeigt habe.
Der fuchsiafarbene Clash of the Tartans und diese royalblau-violette Schönheit namens Nailed it by a Royal Mile* haben gemeinsam, dass sie matt trocknen.
Ich muss gestehen, dass ich mich eine Weile lang doch ein wenig schwer damit getan habe, diesen Lack endlich zu tragen - irgendwie war ich mir erst nicht sicher, ob mir dieser Blurple-Ton an mir gefallen würde. Was im Nachhinein aber
völlig unberechtigt war, denn auch wenn diese Nuance nicht mein bevorzugtes Beuteschema ist, hat sie mich wirklich geflashed, denn sie ist außergewöhnlich und strahlt so toll! Womit wieder bewiesen wäre, dass man mitunter ruhig mal seine farbliche Komfortzone verlassen sollte - es kann nämlich sein, dass man dabei neue Lieblinge findet! ;-)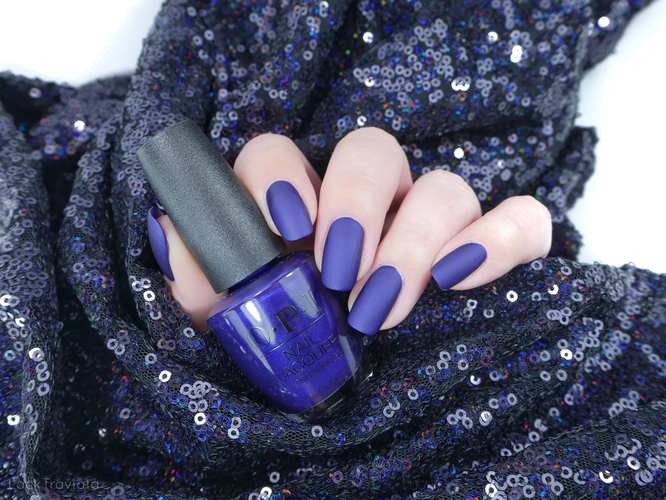 Wie auch sein "Geschwisterlack" ist Nailed it by a Royal Mile sehr gut pigmentiert und lässt sich dank der satt cremigen Textur sauber und gleichmäßig auftragen. Doch man sollte nicht zu langsam sein, denn innerhalb weniger Augenblicke beginnt die Verwandlung auf dem Nagel: die Trockenzeit ist recht kurz und der matte Effekt wird schnell sichtbar.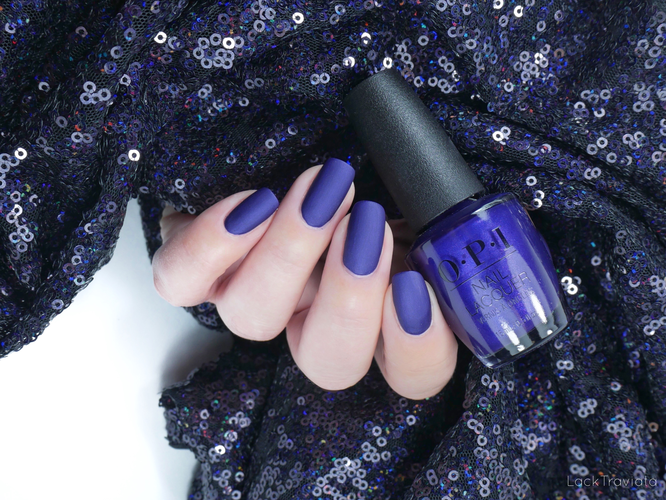 Damit die Oberfläche schön gleichmäßig wird und das samtige Finish möglichst perfekt aussieht, empfehle ich Euch, vor dem Lackieren einen ausgleichenden Basecoat aufzutragen. Denn matte Oberflächen offenbaren kleine Rillen und Unebenheiten meist mehr, als es uns lieb ist.
Doch nicht nur matt sieht dieser Lack phantastisch aus - mit einer Schicht OPI RapiDry bekommt er seinen glänzenden Look und man kann deutlich seinen wunderschönen Schimmer sehen: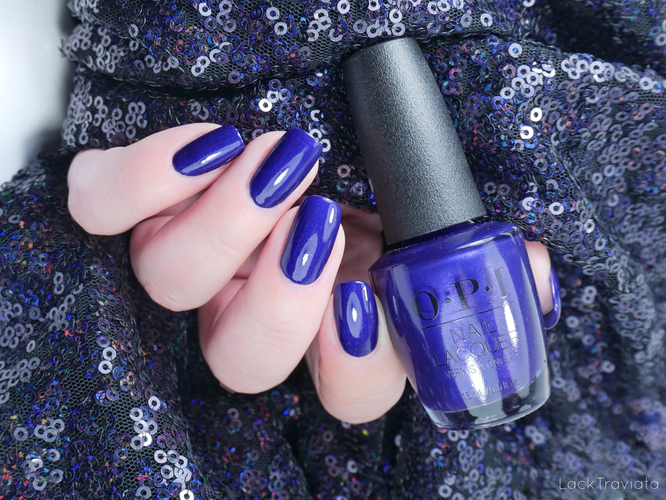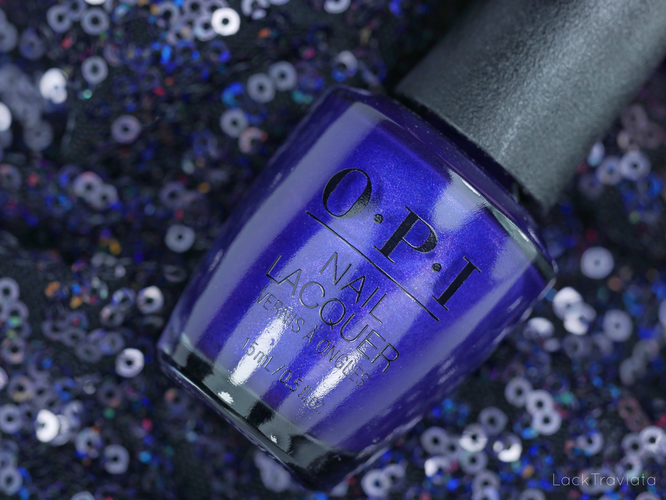 In diesem Fall hatte ich es etwas schwerer mich zu entscheiden, welches Finish mir bei diesem Lack besser gefällt. Ich glaube, dass diesmal die glossy Variante für mich das Rennen macht, auch wenn ich die matte Version sehr mag. Und wie schaut's bei Euch aus?
Ich freue mich auf Euer Feedback und schicke liebe Grüße!
Bis bald, Eure Meike
* PR-Sample, der in diesem Post gezeigte Lack wurde mir kosten- und bedingungslos zur Verfügung gestellt. Herzlichen Dank, liebes Team von OPI Deutschland! ♥ 
Die Posts bzw. Beiträge zu den anderen Farben dieser Limited Edition werde ich hier nach und nach für Euch verlinken: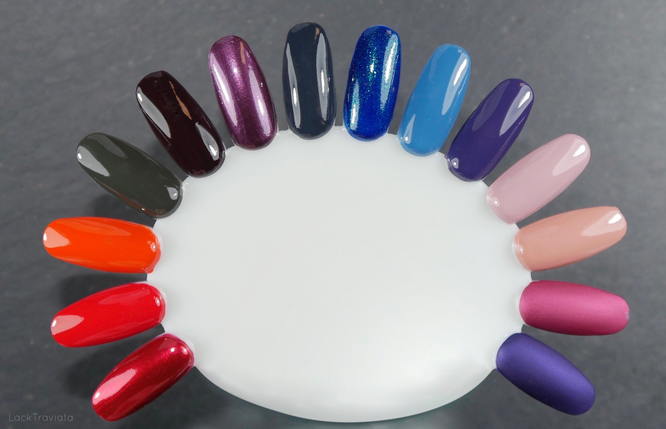 Über Eure Kommentare über die Website-eigene Kommentarfunktion weiter unten freue ich mich genau so sehr wie über DISQUS! Leider bietet die Homepage-Software von JIMDO (noch) nicht an, dass Ihr bei meinen Antworten auf Eure Beiträge benachrichtigt werdet. Hoffentlich ändert sich dies bald. Ich freue mich auf Euer Feedback! ♥