Hallo Ihr Lieben!
[Werbung] Hurra, endlich ist wieder Montag! *ironiemodusoff* ;-)
Es mag ja Zeitgenossen geben, denen die Wochen-tage herzlich egal sind - aber ich finde, dass ein Montag irgendwie unsexy ist... 
Die gesamte Woche liegt mehr oder weniger verheißungsvoll noch gähnend lang vor einem und das nächste Wochenende ist in scheinbar unerreichbarer Ferne. Gnmpf. Deshalb breitet sich an Tagen wie diesen bei mir leicht eine etwas griesgrämige Laune aus. Und welche Lackfarbe könnte das besser wiedergeben als ein fröhliches lebensbejahendes Schwarz? ...
Na? ;-) Keine Sorge, die mit dem Lackschaden macht doch nur Spaß! ;-) Mein Lieblingstag wird der Montag zwar wahrscheinlich eher nicht, aber ich kenne da einen schwarzen Nagellack von CATRICE, der durchaus Lieblings-Potenzial hat! Black To The Routes aus der ICONails-Reihe nämlich bringt alles mit, was ich mir von einem Nagellack wünsche und macht gute Laune. Versprochen! :-)
Der cremige satt pigmentierte Lack ist nämlich nicht nur im Auftrag eine echte Wucht. Er deckt schon mit der ersten Schicht so gut wie einwandfrei und lässt sich problemlos lackieren. Mit dem leicht abgerundeten flachen Pinsel, den ich Euch hier schon genauer vorgestellt habe, ist das aber auch echt ein Kinderspiel.
Die erste Schicht war im Nullkommanix durchgetrocknet und hatte einen sagenhaften eigenen Glanz. Dennoch habe ich für ein bisschen mehr Tiefe eine zweite dünne Schicht lackiert, was mir einfach noch ein bisschen besser gefällt. Zum Abschluss habe ich eine Lages des ICONails Top Coats aufgetragen, was den Glanz noch mal verstärkt hat.
Schwarze Nägel mag ich sehr - es gab mal eine Zeit (da war ich etwa siebzehn ;-)), da habe ich fast ausnahmslos schwarz getragen. Fand ich sehr cool - und auch jetzt mit ein paar Jährchen mehr *hüstel* finde ich einen solchen Look noch immer ausgesprochen lässig. Und außerdem habe ich beim Renovieren eine Handy-Schutzhülle wiedergefunden, die einfach zu gut zu "grumpy Monday" und auch diesem Lack passt. Dafür habe ich mich mal so richtig (!) ins Zeug geworfen und mich an ein Nailart-Design gemacht... Milky Way aus der ICONails-Reihe war mir für den crabby Look eine super Hilfe:
Gnihihi ;-)))
Für Nailart bin ich nun wirklich nicht bekannt, aber in diesem Fall war es so herrlich easy, mit dem Dottingtool den zum Montag passenden Blick auf die Nägel zu zaubern.  
Ich weiß ja nicht wie Ihr es seht, aber ich stehe ja total auf solch albernes Zeug wie dieses fluffy grumpy Mobilephone-Case - das gibt's übrigens hier ;-) Und schwuppdiwupp ist der Montag auch schon gar nicht mehr ganz so unlustig, oder? 
Habt einen guten Start in eine hoffentlich schöne Woche und lasst Euch nicht ärgern!
Herzliche Grüße und bis bald
Eure Meike
* PR-Sample, dieser Nagellack wurde mir kosten- und bedingungslos zur Verfügung gestellt. Herzlichen Dank, liebes Team von CATRICE Cosmetics! :-)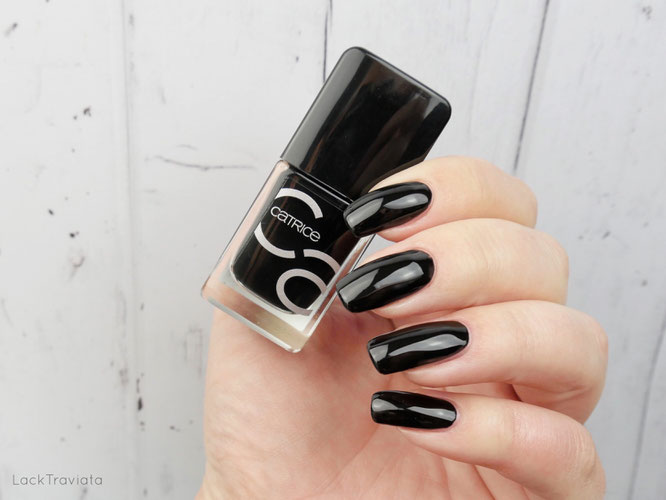 Für Kommentare über die Website-eigene Kommentarfunktion weiter unten benötigt Ihr übrigens keine eigene Homepage, lasst dieses Feld einfach frei - das geht auch ohne Angabe einer Seite ;-) Ich freue mich auf Euer Feedback! ♥