Hallo Ihr Lieben!
Schon beim ersten Anblick der Pressebilder der aktuellen OPI Fiji-Limited Edition bin ich von Is That a Spear In Your Pocket? total verzückt gewesen.
Für solch kräftige Aqua-Töne habe ich schon seit jeher eine echte Schwäche und das ins Petrol spielende Türkis war einer der Lacke dieser Kollektion, die sofort auf meiner "Ich will! Ich will! Ich will!"-Liste standen :-)
Und nun hat dieser hübsche Kandidat endlich den Weg auf meine Nägel gefunden - und das ganz sicher nicht zum letzten Mal, denn er hat mich voll und ganz überzeugt.
Solche Nuancen wecken bei mir Fernweh vom Feinsten - vielleicht ist ja auch der Lack Schuld daran, dass ich gestern eine Fernreise gebucht habe ;-) Zwar dauert es noch ein bisschen bis es losgeht, doch die Aussicht auf einen verkürzten nächsten Winter unter tropischer Sonne hat schon jetzt was :-D Aber erst einmal soll es hier bitte mal richtig schön warm werden, denn mit dieser Knallerfarbe werde ich diese Saison sicher noch öfter unterwegs sein!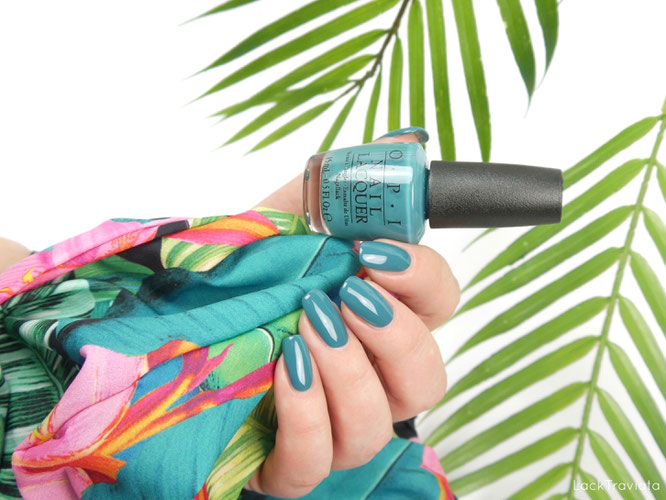 Is That a Spear In Your Pocket? hat eine außergewöhnlich gut pigmentierte Formulierung und eine cremige Konsistenz. Schon die erste Schicht deckt annähernd einwandfrei. Für ein absolut gleichmäßiges und farbintensiveres Ergebnis habe ich hier zwei Schichten plus eine Lage Topcoat aufgetragen.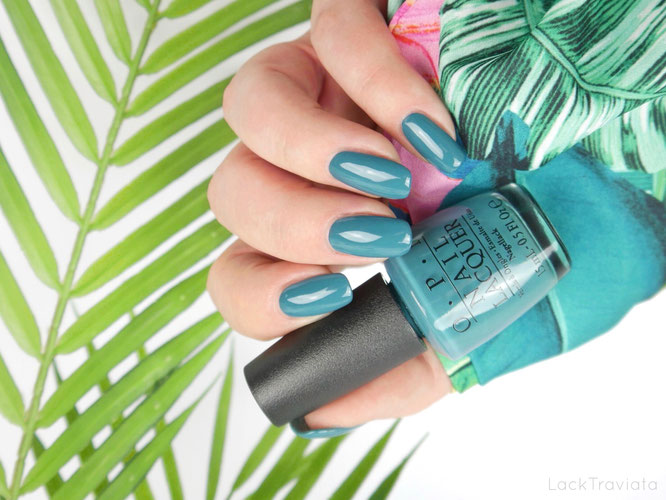 Die Trockenzeit war im normalen Bereich und auch beim Clean-Up (sowie auch beim späteren Abnehmen) verhielt sich dieser Lack problemlos - ich finde, dass er rundherum gelungen ist. Während der eineinhalb Tage, an denen ich ihn trug hatte er keine Chips oder Tipwear.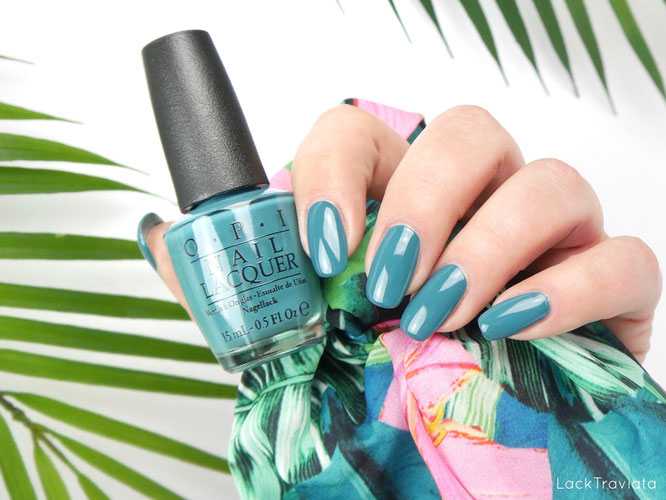 Zwar habe ich mit ihm erst meinen sechsten Lack dieser Kollektion ausprobiert, aber ich glaube, dass ich schon jetzt sagen kann, dass er mein Liebling ist. Bislang jedenfalls ;-) Die noch fehlenden Farben folgen in Kürze natürlich auch noch!
Wie gefällt er Euch? Ich freue mich auf Euer Feedback und wünsche Euch einen guten Wochenstart! 
Viele liebe Grüße
Eure Meike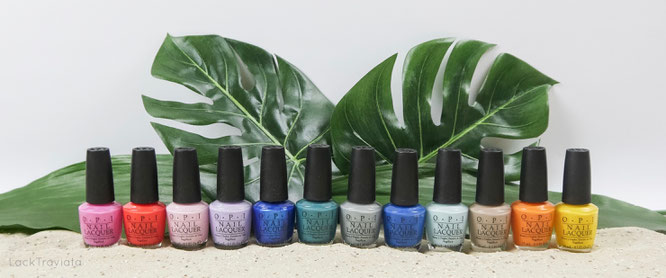 Die bisherigen Posts der anderen Farben habe ich Euch hier verlinkt: