[Werbung  | Markennennung] 
Hallo Ihr Lieben!
Ein Nagellack-Highlight im Jahr ist für mich und wahrscheinlich auch viele andere das Erscheinen der Wedding-Collection von essie.
Zwar ist die Limited Edition offiziell noch nicht im Handel, aber als Professionals-Farben (US-Version mit den schmalen Pinseln) sind sie schon bestellbar. Grund genug für mich, meine Order bei German Dreamnails zu platzieren, denn ich gehöre eindeutig nicht zu den geduldigsten Nagel-lackverrückten ;-) Ausser-dem wollte ich unbedingt den Namensgeber dieser LE ausprobieren...
Mit mrs. always-right hat essie wieder einmal einen unglaublich schönen Ton kreiert. Das rosenholzfarbene Pink hat mein Herz sofort vor Freude hüpfen lassen :-)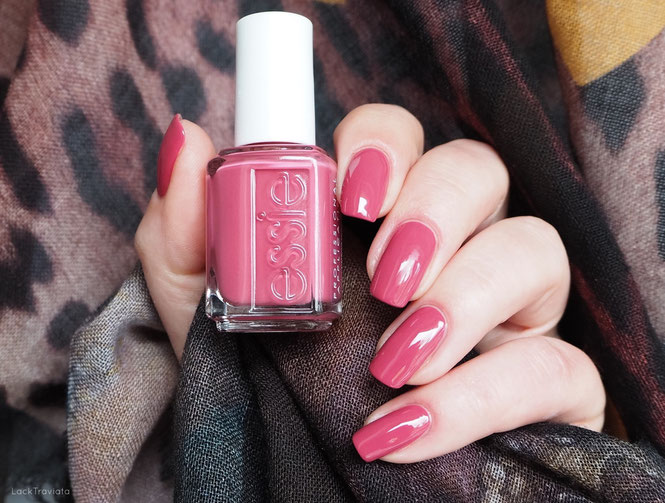 Und nicht nur die Farbe ist toll - der Lack lässt sich durch seine cremige Textur super auftragen und bietet mit dünnen Schichten ein absolut ebenmäßig deckendes Ergebnis. Auch die Trocknungszeit war wie gewohnt kurz - einfach perfekt! Wie eigentlich immer habe ich ihn mit einer Lage Topcoat versiegelt, die noch ein wenig Glanz mehr gebracht hat.
Von seiner Haltbarkeit bin ich allerdings nicht ganz so begeistert gewesen: Weil ich keine Zeit zum neu Lackieren hatte, trug ich ihn drei Tage lang. Am ersten Tag war noch alles super, am zweiten gab es leichte Tipwear, was ich auch nicht weiter schlimm fand. Am dritten Tag platzten mir aber gleich an zwei Nägeln die Ecken auf größerer Fläche weg - schade.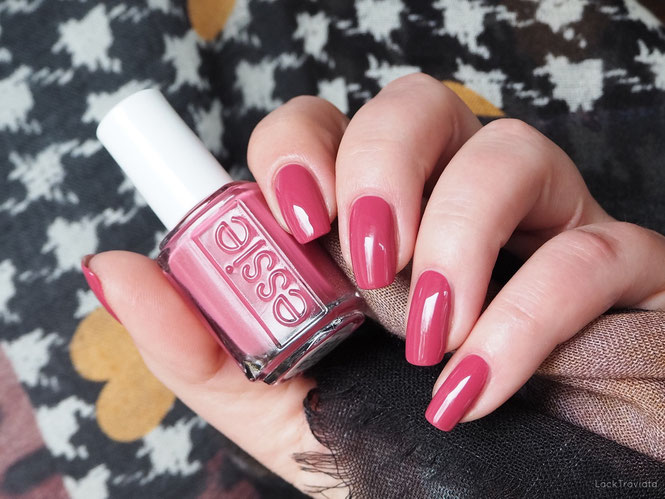 Dennoch liebe ich ihn sehr - und meistens trage ich meine Lacke ja nicht so lang, weil ich viel zu oft die Farben wechsle. Deshalb wird er demnächst auch die nächste Chance bekommen ;-)
Neben mrs. always-right sind noch between the seats (off-white) und passport to happiness (rauchiges mint mit Schimmer) bei mir eingezogen, diese stelle ich Euch natürlich auch bald vor! ;-)
Leider ist mir nicht bekannt, ob und wann diese Kollektion in den deutschen Handel kommen wird. Davon dass sie kommen wird, würde ich aber nach dem Erfolg der letztjährigen Wedding-LE fest ausgehen. Die "Hubby for Dessert"-Kollektion erschien zum Start der Hochzeitssaison im Mai 2015 - vermutlich wird es dieses Jahr ähnlich sein. Aber vielleicht gibt es dazu ja auch schon bald mehr Infos auf der Seite von essie.
Ich hoffe, dass Euch die Bilder gefallen und wünsche Euch allen ein schönes Wochenende bei frühlingshaften Temperaturen! Genießt die freie Zeit!
Herzliche Grüße und bis bald
Eure Meike