[Werbung  | Markennennung] 
Hallo Ihr Lieben!
Um zum Wochenstart etwas gute Laune zu verbreiten, habe ich mich für "sunshine state of mind" aus der neuen Lounge Lover-Frühlings-kollektion entschieden.
Sein warmes leuchtendes Orange hat mich - obwohl ich normalerweise Orange nicht zu den von mir favorisierten Farbtönen zähle - sofort in seinen Bann gezogen. 
Dieser Nagellack macht seinem Namen jedenfalls alle Ehre!
Er erinnert mich daran, bei einem Sonnenuntergang am Strand tropische Cocktails zu genießen :-) 
Da es vermutlich leider noch eine ganze Weile dauern wird, bis ich das tatsächlich wieder einmal genießen kann, hole ich mir die Urlaubslaune bis dahin eben einfach mit essie auf die Nägel!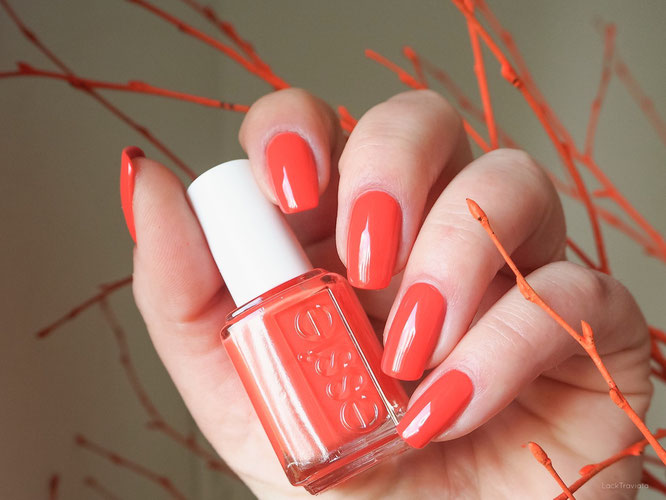 Wie auch off tropic aus dieser Kollektion, den ich Euch gestern zeigte, hat er eine cremige und sehr gut deckende Konsistenz. Das Lackieren ging bei ihm wirklich sehr gut von der Hand. Die gute Pigmentierung lässt ihn richtig schön strahlen!
Wie eigentlich so gut wie immer habe ich auch bei sunshine state of mind zwei Schichten plus Topcoat aufgetragen. Es hat nicht lange gedauert, bis die einzelnen Farbschichten durchgetrocknet waren, so lobe ich es mir! :-)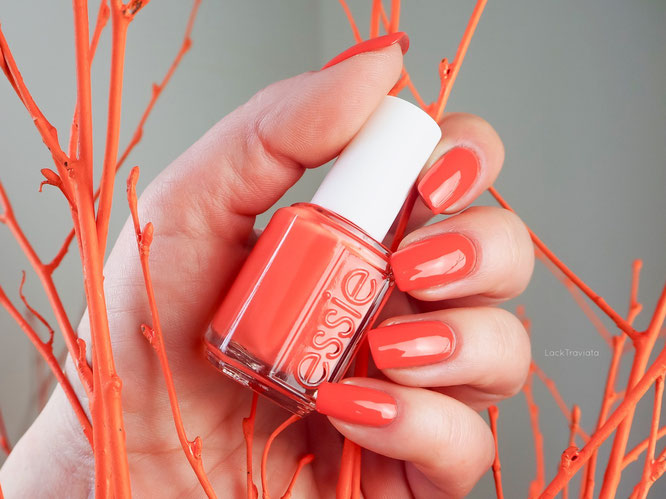 Das einzige, was nicht ganz einfach war, war ihn naturgetreu zu fotografieren - meine Kamera hatte dezente Schwierigkeiten, die Farbe realistisch einzufangen, auch deshalb gibt ein paar Bilder mehr. Man erkennt glaube ich ganz gut, wann meine Hand im Schatten war und bei welchen Bildern ich direktes Sonnenlicht hatte.
Ich hoffe, Ihr hattet alle einen guten Start in die Woche und könnt gleich in einen entspannten Feierabend starten! 
Bis ganz bald und viele liebe Grüße 
Eure Meike