[Werbung | PR-Sample] 
Hallo Ihr Lieben!
Da bin ich schon wieder! :-) In der vergangenen Woche erreichte mich ein sagenhaftes Päckchen mit den neuen Kollektionen von a-england.
Ich liebe diese tollen und besonderen Indie-Lacke schon lang und freue mich riesig, dass ich diese schönen neuen Farben nun für Euch einfangen darf. 

Aus der Moments with Virginia Collection, die der Schriftstellerin Virginia Woolf gewidmet ist, stelle ich Euch heute MRS DALLOWAY vor, die den Literaturfreunden unter Euch vielleicht auch aus dem gleichnamigen Roman bekannt 
ist, der im Nachkriegs-England der 1920er Jahre spielt und der zu den bedeutendsten Werken Woolfes zählt. Die Protagonistin MRS DALLOWAY, eine feine englische Dame, richtet eine Abendgesellschaft aus. Unter die Oberfläche ihres Alltags wird der Leser in ihren Bewusstseinsstrom mitgenommen, in dem es um Erinnerungen, verlorene Liebe, Gesellschaft, lebensweisende Entscheidungen und den Umgang mit den Konsequenzen derer geht.

"She detached the green dress... by artificial light the green shone"
"She wore earrings, and a silver-green mermaid's dress"
Inspiriert von diesem Klassiker entstand dieser wunderschöne holographisch funkelnde grüne Lack, den ich Euch nun gern zeigen möchte - die Bilder sind wie immer zum groß Klicken.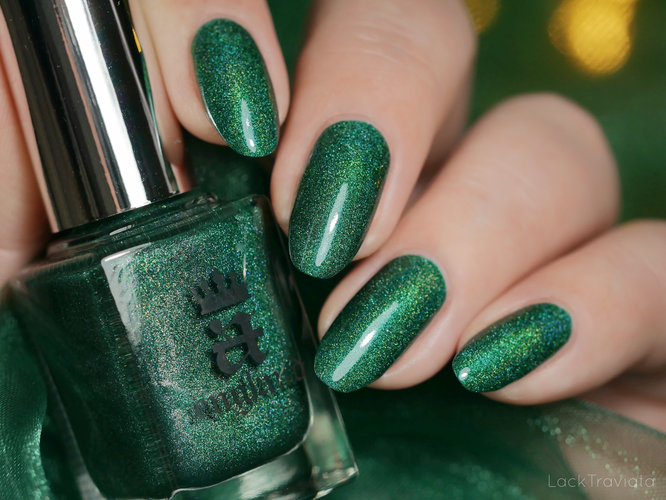 Die reiche Konsistenz und satte Pigmentierung der a-england -Lacke ist einfach klasse: theoretisch reicht auch bei MRS DALLOWAY schon die erste Schicht Farblack für ein gleichmäßig deckendes Ergebnis. Ich habe mich dennoch für eine zweite dünne Lage entschieden, da das Ergebnis so noch mehr Tiefe erhielt. An dieser Stelle ein großes Lob für den flachen, abgerundeten Pinsel, damit ist das saubere Lackieren ein echtes Kinderspiel und bei ruhiger Hand braucht man so auch kein clean-up.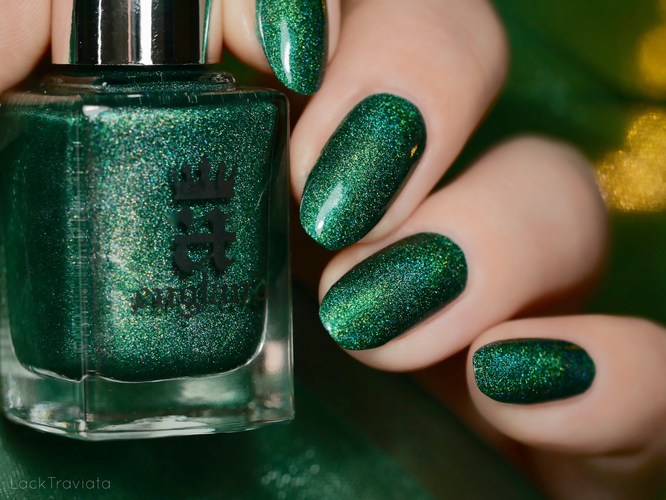 Die Trockendauer liegt im kürzeren Normalbereich - Seche Vite hat mir treue Dienste geleistet und sie nochmals verkürzt. Und ich muss sagen, dass ich hin und weg bin. Klar, ich liebe grünen Nagellack einfach per se. Aber dieses Grün ist absolut traumhaft und hat mir nun das Adventswochenende versüßt :-)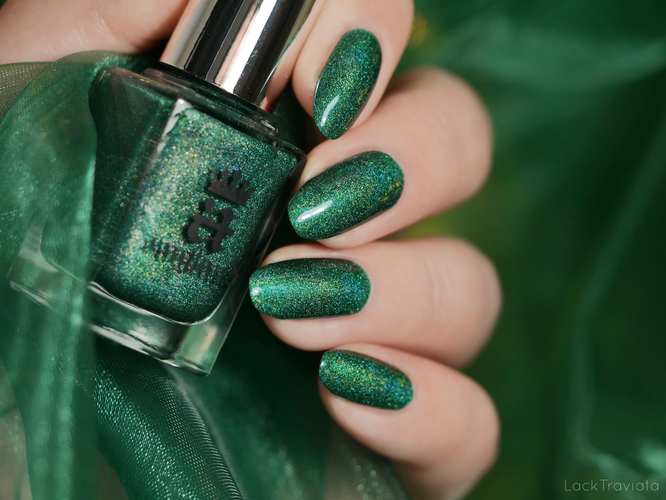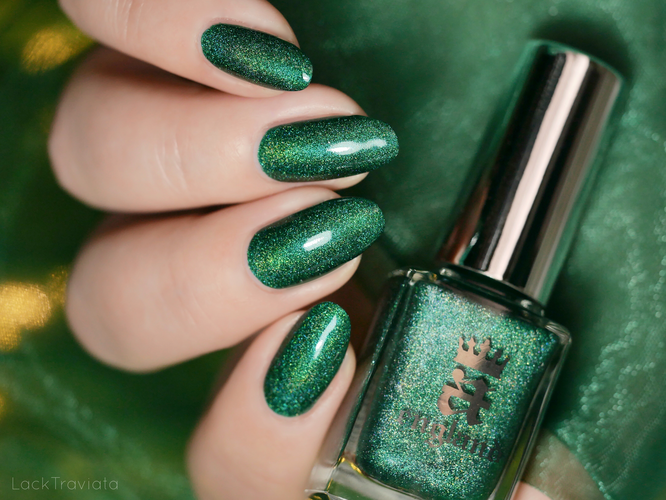 Habt Ihr die neuen Kollektionen und die vielen neuen Farben schon entdeckt? Und wie gefällt Euch MRS DALLOWAY? Für mich ist es definitiv ein Lack mit Favoritenpotenzial, auch wenn grün auf den Nägeln polarisiert ;-) In der nächsten Zeit kommen noch weitere Farben, stay tuned!
Wenn ich Euch anfixen oder neugierig machen konnte: die Nagellacke von a-england sind online erhältlich, z.B. hier bei HYPNOTIC POLISH. Ein Fläschchen enthält 11 ml und kostet 10,50 Euro. Und ich kann Euch versprechen: Ihr werdet begeistert sein!
Habt einen schönen zweiten Advent und seid lieb gegrüßt!
Eure Meike
* PR-Sample, der in diesem Post gezeigte Lack wurde mir kosten- und bedingungslos zur Verfügung gestellt. Herzlichen Dank, liebe Adina von a-england! ♥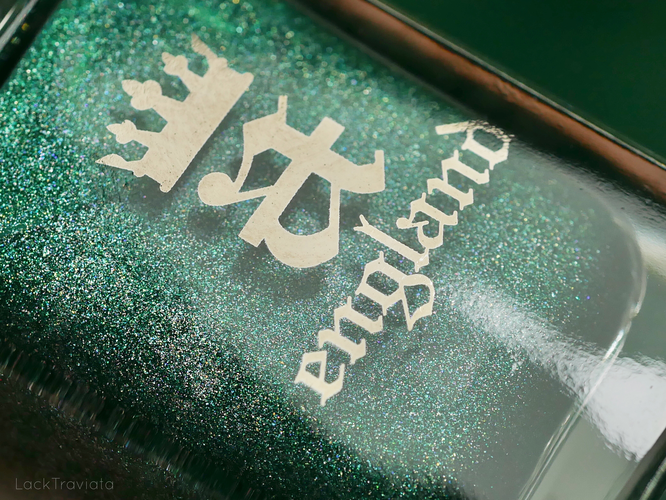 Über Eure Kommentare über die Website-eigene Kommentarfunktion weiter unten freue ich mich genau so sehr wie über DISQUS! Leider bietet die Homepage-Software von JIMDO (noch) nicht an, dass Ihr bei meinen Antworten auf Eure Beiträge benachrichtigt werdet. Hoffentlich ändert sich dies bald. Ich freue mich auf Euer Feedback! ♥