[Werbung | Markennennung] 
Hallo Ihr Lieben!
Nachdem die Tage die letzte Weihnachtsfeier anstand und ich zwischenzeitlich auch mit den letzten Vorbereitungen fertig geworden bin, komme ich nun in aller Ruhe dazu, Euch einen weiteren Lack aus der Game Theory-Collection von essie vorzustellen. 
Denn nicht nur der sagenhafte ace of shades durfte bei mir einziehen, sondern auch der Lack, nach dem diese Kollektion benannt wurde und ein weiterer Kandidat (stay tuned!). Doch heute soll es um game theory gehen: das matte Rosenholz-Pink gehört zu den Farben, bei denen ich regelmäßig schwach werde...
Aber bei einer solchen Farbe ist es doch auch kein Wunder! Ich finde Nuancen wie diese absolut zeitlos - und ein Blick in meine Vintage-Lacksammlung zeigt, dass auch schon vor vierzig Jahren Farben wie diese hier hoch im Kurs standen. Das Besondere an diesem Lack ist, dass er matt trocknet - und so zeige ich ihn Euch zuerst...
Game theory hat sich wie ich es von seinem "Bruder" ace of shades kannte easy peasy auftragen lassen - und trocknete im Affenzahn. Es ist schon toll zusehen zu können, wie ein Lack trocknet und sich in einen samtigen Traum verwandelt. Weniger pingeligen Lackfreunden als ich es bin würde vermutlich schon nur eine Schicht Farblack reichen...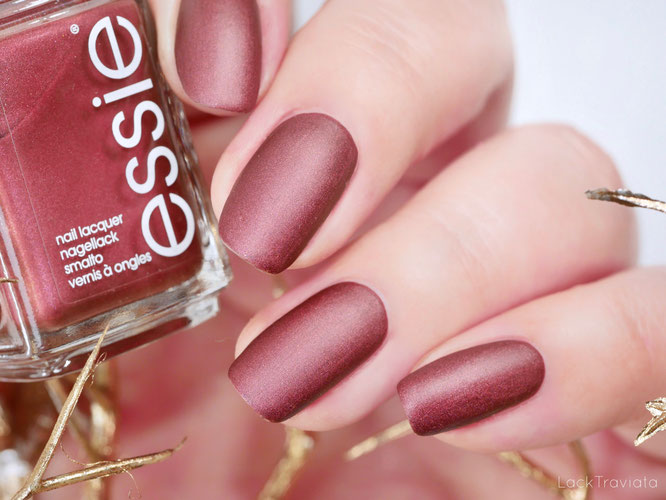 Doch ich habe trotz der mega Pigmentierung und Deckkraft wie immer zwei lackiert. Das Endergebnis wird für meinen Geschmack so einfach satter und tiefer, was mir besser gefällt. Ausserdem spart man sich hier ja - wenn man den Lack wie beabsichtigt in seiner matten Naturversion trägt - den Topcoat. Damit das Finish schön gleichmäßig wird, empfehle ich Euch hier dringend, einen ausgleichenden Basecoat zu verwenden.
Auch wenn mir das matte Finish an sich schon richtig gut gefällt, ist mir dieser Farbton letztlich doch eine Nuance zu hell für eine samtige Oberfläche. Mit einer Schicht Seche Vite liess sich game theory in Sekundenschnelle auf Hochglanz bringen: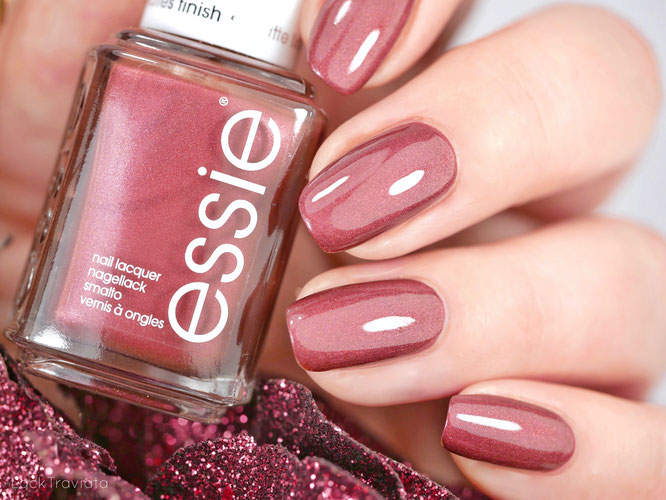 So glänzend gefällt er mir offen gestanden noch ein Stückchen besser - und Euch?
Ich wünsche Euch einen schönen vierten Advent und schicke liebe Grüße!
Bis bald, Eure Meike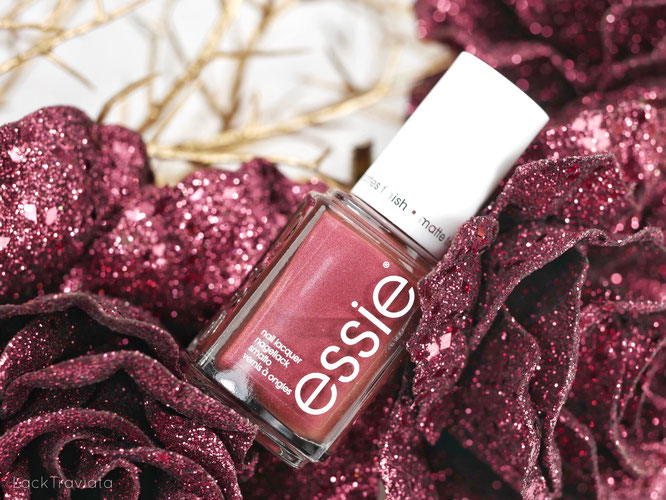 Über Eure Kommentare über die Website-eigene Kommentarfunktion weiter unten freue ich mich genau so sehr wie über DISQUS! Leider bietet die Homepage-Software von JIMDO (noch) nicht an, dass Ihr bei meinen Antworten auf Eure Beiträge benachrichtigt werdet. Hoffentlich ändert sich dies bald. Ich freue mich auf Euer Feedback! ♥