[Werbung | PR-Sample] 
Hallo Ihr Lieben!
Aus dem Päckchen von ella+mila, das mich vor einiger Zeit erreichte, habe ich die Tage eine weitere Schönheit lackiert. Um genau zu sein eine kühle Schönheit namens you and me.
Momentan ist es ja wieder spätsommerlich warm, aber als es kürzlich etwas abgekühlt war hatte ich beim abendlichen im Garten Sitzen doch mit einem Mal das Bedürfnis nach einem leichten Wollschal, denn es war schon ziemlich frisch, als die Sonne hinter den Bäumen verschwunden war. 
Eben jener Schal, den ich aus dem Schrank pflückte, rief mir dieses herrliche Violettgrau ins...
... Gedächtnis. Diese nicht ganz klaren, rauchigen Töne mag ich ja sehr - wie alles was in Richtung Unfarbe tendiert finde ich per se spannend, denn solche Farben lassen sich richtig gut kombinieren.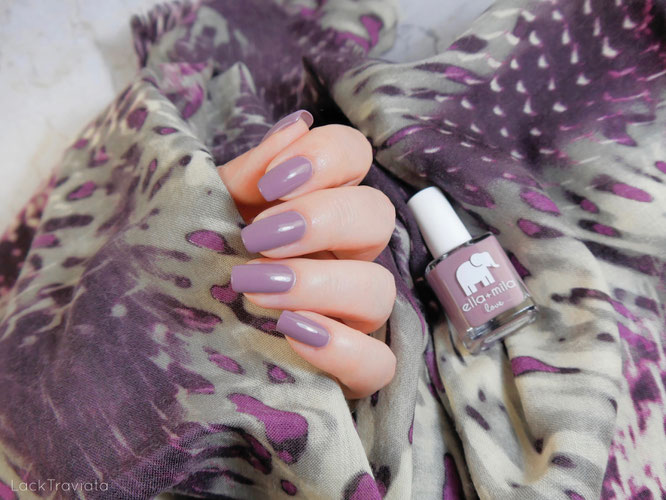 You and me ist ein klassischer Cremelack und hat sich schön gleichmäßig auftragen lassen. Seine Pigmentierung ist gut und er hat nicht lang zum Trocknen gebraucht.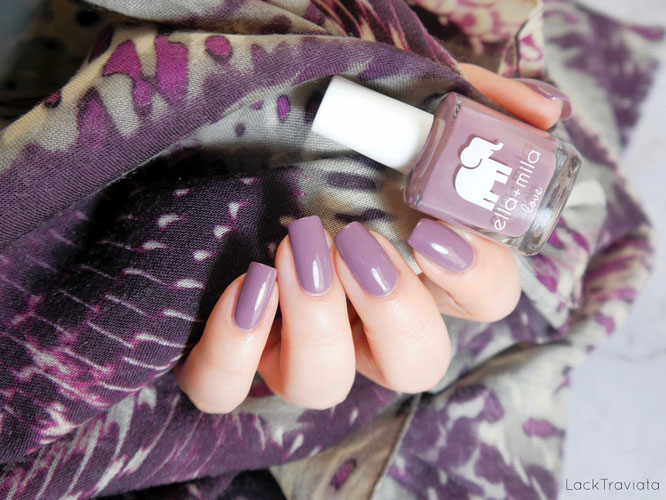 Was Ihr hier seht sind die obligatorischen zwei Schichten Farblack, die ich mit dem ella+mila Topcoat versiegelt habe - "in a rush" trocknet wirklich schnell und hat einen schönen eigenen Glanz, der gefällt mir auch sehr gut.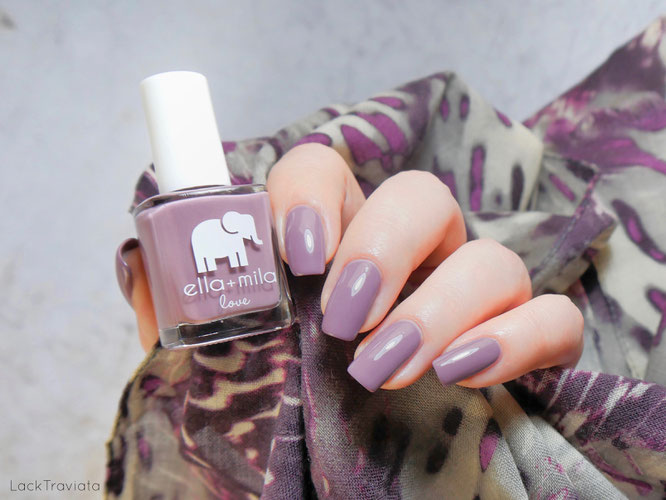 Qualitativ sind die Lacke wirklich top, ich habe inzwischen ja schon einige von Ihnen lackiert und finde sie überzeugend - und last but not least bin ich jedes Mal wieder vom Elefanten auf dem Fläschchen bezuckert ;-)
Habt's fein und bis bald!
Liebe Grüße, Eure Meike
* PR-Sample, der in diesem Post gezeigte Lack wurde mir kosten- und bedingungslos zur Verfügung gestellt. Herzlichen Dank, liebes Team von ella+mila! ♥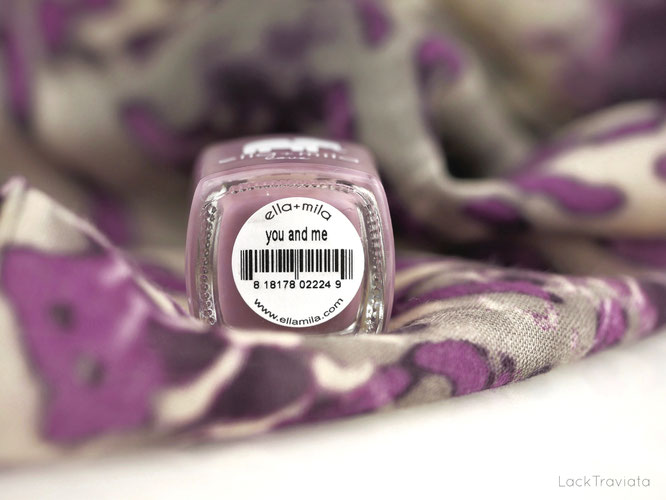 Über Eure Kommentare über die Website-eigene Kommentarfunktion weiter unten freue ich mich genau so sehr wie über DISQUS! Leider bietet die Homepage-Software von JIMDO (noch) nicht an, dass Ihr bei meinen Antworten auf Eure Beiträge benachrichtigt werdet. Hoffentlich ändert sich dies bald. Ich freue mich auf Euer Feedback! ♥