Hallo Ihr Lieben!
Heute wird es frühlingsfrisch grün mit dem strahlenden on the roadie aus essies neuer Frühlingskollektion, die seit kurzem erhältlich ist. 
Diese Limited Edition hatte mich auf den Pressebildern schon eigentlich nicht sonderlich angesprochen, die meisten der sechs Farben habe ich nämlich in ähnlicher Art schon. 
Aber dann habe ich die tollen Tragebilder der lieben Vola gesehen - und schon war's um mich geschehen.
Ganz schön schlimm ist das - da ist man einmal eisern und mit einem Mal klingeln alle "Haben wollen!"-Rezeptoren Sturm ;-)
Und wie Ihr seht: dieses Sturmklingeln wollte ich auch nicht wirklich ignorieren, wäre doch bei dem genialen kräftigen Grasgrün doch auch ein Jammer gewesen, oder?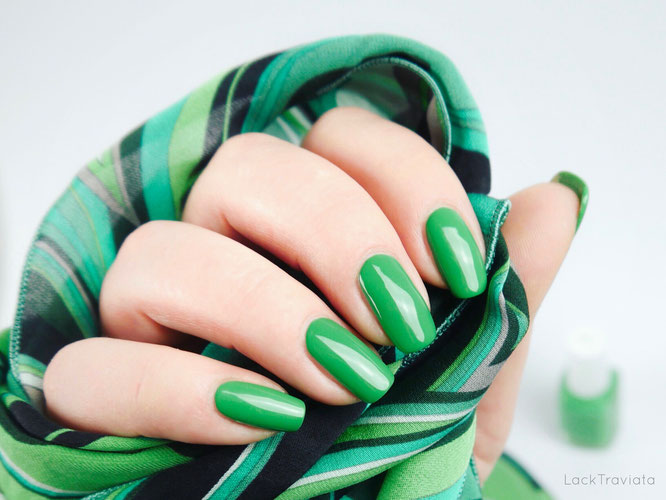 Je nachdem wie die Lichtverhältnisse sind, sieht er mal gedeckter und dann mal wieder leuchtender aus, farblich realistisch einzufangen ist er nicht ganz so leicht. Dafür ist er aber ein handzahmes Kerlchen, denn die cremige Textur ist super pigmentiert und er lässt sich gut lackieren.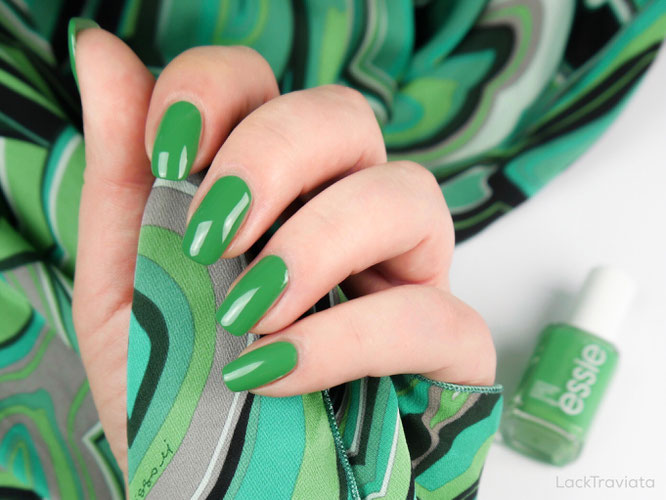 Mit zwei dünnen easy peasy Schichten, die schön schnell durchgetrocknet waren, war er gleichmäßig deckend. Zum Schutz und für den Extraglanz habe ich ihn mit einer Schicht Topcoat versiegelt.
Weder beim Clean-Up noch beim Abnehmen gab es Probleme mit Verfärbungen - auch deshalb habe ich mich neben der genialen Farbe gefreut, dass ich mich habe anfixen lassen. On the roadie macht mir (Euch auch?) einfach richtig gute Laune!
Ich wünsche Euch einen guten Start in ein schönes Wochenende und schicke liebe Grüße!
Bis bald,
Eure Meike