Hallo Ihr Lieben!
Nach den opulenten Völlereien der vergangenen Festtage komme ich mir aktuell eher wie ein Rhinozeros als wie eine Gazelle vor ;-)
Nicht nur deshalb steht aktuell viel Bewegung auf meinem Tagesplan - und da gestern zum Wochenstart hier den ganzen Tag lang die Sonne schien, habe ich die Schwerfälligkeit der letzten Zeit mit einem ausgedehnten Spaziergang vertrieben und mich für Rhino on the Carpet* entschieden, der namentlich zu meiner derzeitigen Form passt ;-)
Eine sehr gute Entscheidung, denn erstens hat die frische Luft sehr gut getan und ...
... zweitens hat der Nagellack mich vollends begeistert. Schon allein sein Name macht gute Laune - dann aber auch seine fröhlich leuchtende Nuance und last but not least die Qualität dieses Cremelackes :-) Durch seine tolle Konsistenz und die hervorragende Pigmentierung ist Rhino on the Carpet nämlich ein echtes Onecoat-Wonder! Große Liebe!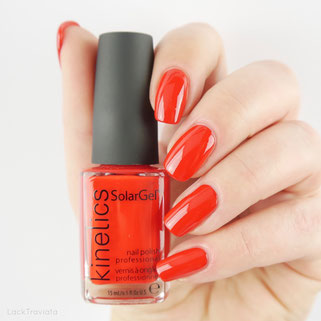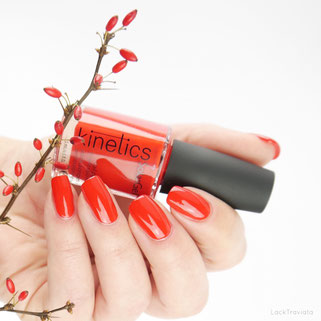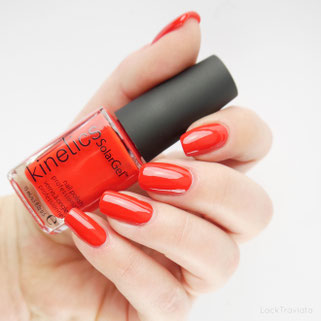 Der Auftrag war wunderbar unkompliziert und die eine Schicht, die ich hier aufgetragen habe, war im Nullkommanix durchgetrocknet.
Zwar glänzt der Lack von sich aus schon sehr schön, aber ich habe ihn mit einer Lage des SolarGel Topcoats von Kinetics versiegelt, der den Glanz noch etwas verstärkt hat und super schützt.
Und auch beim Clean-Up gab es keine bösen Überraschungen, die es bei gut pigmentierten Lacken wie diesem durchaus schon mal geben kann - er ist wirklich rundherum toll!
Da die Nägel heute trotz einiger Arbeit immer noch fast so gut aussehen wie frisch lackiert, mag ich ihn noch gar nicht wieder abnehmen. Lieber lasse ich ihn noch ein wenig auf den Nägeln und erfreue mich an dieser tollen Gute-Laune-Farbe! :-)
Einen schönen Abend und viele liebe Grüße
Eure Meike
* PR-Sample, dieser Nagellack wurde mir kosten- und bedingungslos zur Verfügung gestellt - vielen herzlichen Dank, liebes Kinetics-Team! :-)